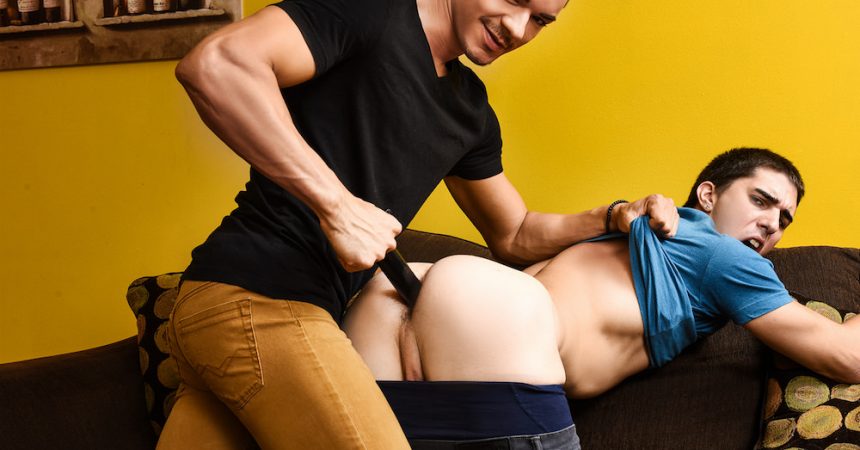 Ethan Slade Tops Damian Kyle
Ethan Slade fucks Damian Kyle and stretches his hole in this new duo scene from MEN.
In this scene, Damien and Ethan play new housemates, and Damien is chatting to a buddy about Ethan when he thinks he's not there. But Ethan is secretly listening as he hears Damien talk about him, saying he's sure his new housemate is a bottom and he'll be his bitch boy by the end of the week. Ethan decides to show him who's the boss, and grabs a huge dildo out of the drawer. He then surprises Damien and bends him over the couch, pulling down his jeans. He tells Damien he's the little bottom bitch as he rams that dildo into his ass. The sexy jock then shoves his big cock into Damien's mouth and face-fucks him before fucking him for real.
Ethan fucks his dick deep into that stretched hole. He shoves the dildo into Damien's mouth as he pounds him so both his holes are filled. Damien takes it from all angles as he's drilled in several positions until he's finally left covered in cum. Ethan shows Damien who's really the boss in this house, and the tables are turned as he becomes the bitch boy!