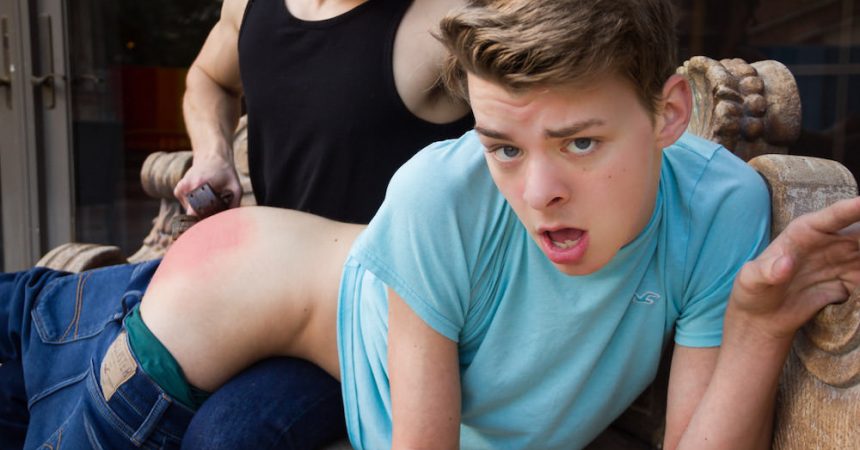 Ethan Helms Gets A Spanking
Twink cutie Ethan Helms is outside smoking and casually tosses his cigarette to the ground just as Blake Mitchell approaches. Blake isn't happy about it, but Ethan denies he did it at all. Blake knows the truth, so he decides to teach Ethan a lesson by bending the boy over his knee. Blake proceeds to slap Ethan's ass very hard through the boy's jeans. Ethan apologises as Blake spanks him, but Blake keeps carrying on.
Blake then pulls down Ethan's jeans and removes the belt. He loops the belt over and begins to slap Ethan's ass with it. Soon Ethan's ass is fully exposed, revealing his bright red butt-cheeks. Blake reverts to using his hand to spank that sexy smooth ass some more as Ethan continues to say sorry and call Blake sir. By the end, Ethan has definitely learned his lesson!
Dick Detective's score: 4.5/5
Watch the trailer below