Andrew is a young footballer and on the surface looks like a nice, wholesome guy. But he's got this devilish smirk that hints that he might be a dirty, bad boy in the sack. Here's hoping, eh? He's one of the latest hot Brits peeling out of his clothes over at English Lads this week. And what a sexy stud!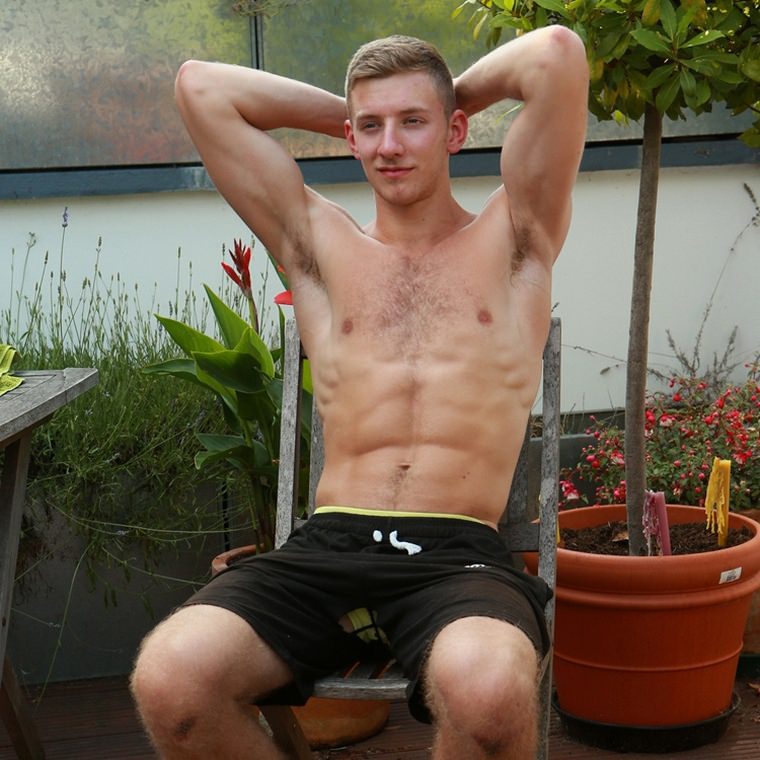 Andrew is tall, lean, and ripped footballer and he has an incredibly defined body. You might be thinking that he's a little lean to be a football player, but you have to remember that British footballers are soccer players in most of the rest of the world. He's got the most awesome ripped abs that I've seen in a while. And check out those long legs of his, corded with muscle and very furry. Andrew also has a patch of hair in the middle of his chest and a treasure trail crawling out of his underwear's waistband. Sexy!
English Lads says that he's got a long, uncut cock that's pushed forward by his big low hangers. He's not shy about being nude or jacking off for the cameras and puts on a hot little show for a first timer. He even doesn't mind showing off his ass and furry butt hole. And as summer winds to a close, we're reminded how hot it is jacking your dick outdoors in the sun; Andrew spunks out a nice juicy load of cum all over the deck in this enclosed and secluded patio.