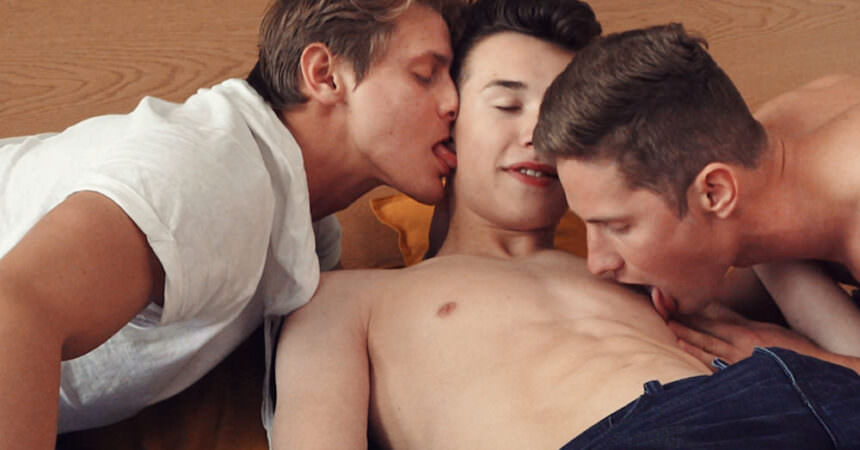 Eluan, John, & Viggo Bareback
Sexy young newbie John Leto joins veterans Eluan Jeunet and Viggo Sorensen for this sizzling bareback threesome. The three boys head into the bedroom, and the two veterans give newbie John some very special attention. They kiss and lick him up and down his sexy toned body, then free his chunky uncut cock and take turns sucking on the thick throbbing shaft. They then double-team John by sucking on his dick together at the same time. Two mouths on his thick shaft must feel very nice for the young newbie!
We then see John and Viggo get into a 69 position and blow each other's boners while Eluan gets behind Viggo and eats out his ass. Eluan slides his big bare boner into Viggo's hole and pounds it as John watches from underneath, whilst still continuing to suck Viggo's boner. Next, Viggo lays on his back and Eluan pounds his ass missionary style while John kneels above Viggo and jerks off. Viggo shoots his load, and John eagerly licks it all up before he and Eluan shoot their hot cum over Viggo too.
Dick Detective's verdict: Excellent! A smoking-hot threesome, and I really loved watching Viggo and John 69 as Eluan pounds Viggo's hole.