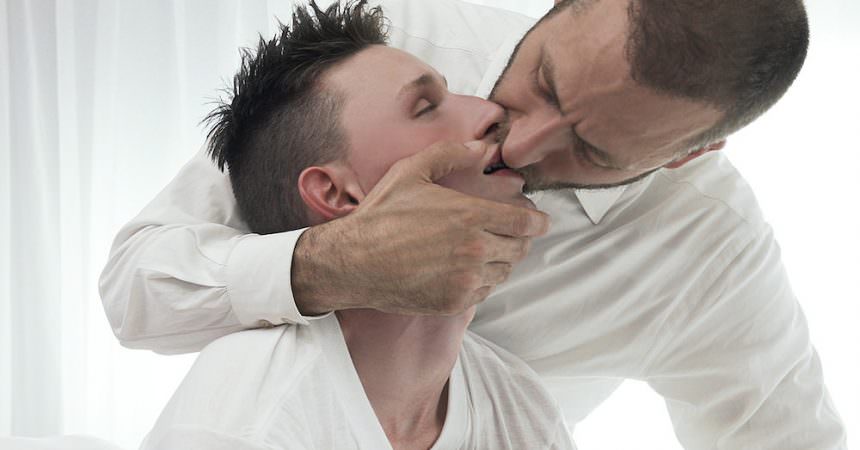 Elder Hansen Gets Raw Daddy Dick
It's Elder Hansen's anointing, and President Lee gives the boy a thorough working over. Hansen gets stripped down to his white under-garments, and Lewis then exposes the boys ass to give it a good rimming.  Hansen's dick gets rock hard so Lewis gives it a sucking before pulling out his own boner for the boy to blow in return.
Lewis then shoves his bare dick into Hansen and pounds him hard from behind. Hansen gets to ride that raw daddy dick before he's laid flat so President Lewis can squirt jizz all over his hole. Lewis squeezes the cum into Hansen's ass by sliding his dick back inside that sloppy teen hole.
Dick Detective's score: 4.5/5