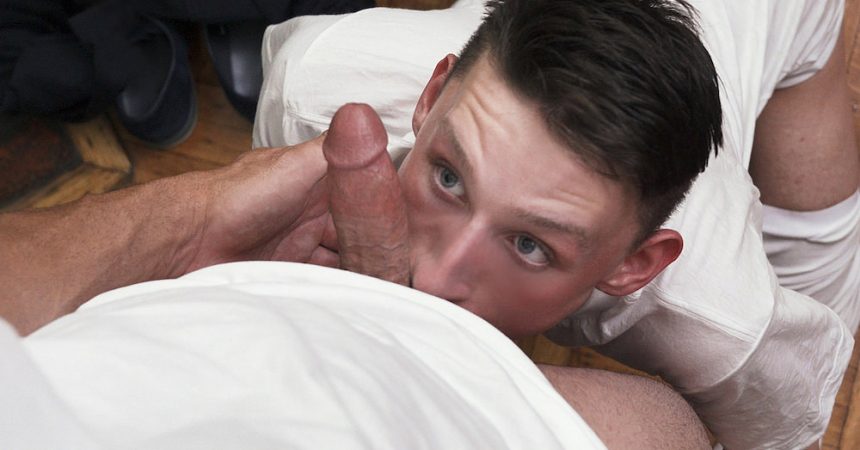 Elder Hansen Fucked Raw
Cute twink Elder Hansen is called into Bishop Doves' office and told to strip out of his uniform. Hansen obeys and strips down to his undergarments. Bishop Doves proceeds to inspect the boy in a very hands-on manner. He tells Hansen to get on all fours on the desk so he can inspect him even more thoroughly. Bishop Doves rubs his hands all over Hansen's ass and rapidly growing cock.
Hansen then gets on his knees to service Bishop Doves' stiff daddy dick. He looks up adoringly at the bishop as he sucks his cock. Hansen then gets bent over the desk and takes the bishop's raw cock up his tight hole. He jerks his own boner as he gets pounded from behind by the muscly daddy. Bishop Doves flips Hansen over and fucks him on his back, then pulls out and squirts his seed all over the boy.
Dick Detective's score: 4/5