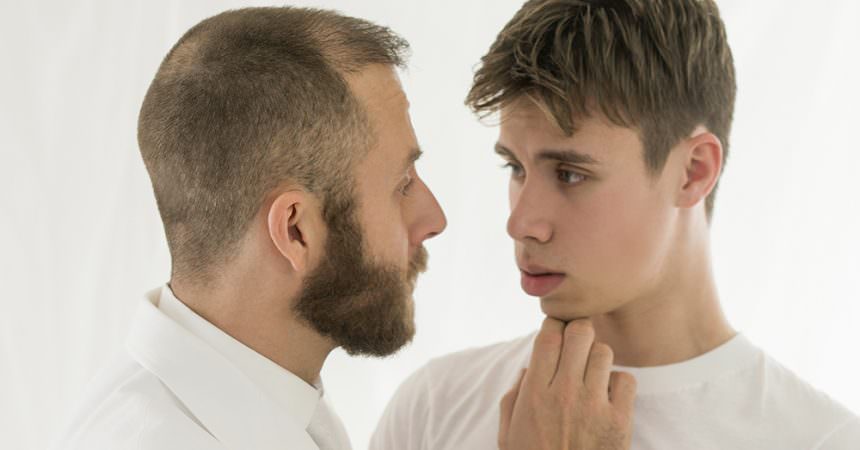 Elder Awbride Interview
Elder Awbride is having his interview at the mission with President Lewis. After lots of questions, President Lewis gets hands-on. He slowly undresses Elder Awbride, then lays him flat and begins sensually touching him. This makes Awbride hard, and the twink begins jerking-off as President Lewis kisses him. He keeps stroking his cock as Lewis kisses lower and lower until finally getting a face full of cum as Awbride shoots all over him.
Dick Detective's verdict: A great start to Awbride's series.