Squirtz films in Montreal, so we usually get a line-up of hot and horny Quebecois guys, but this week we have Ryan, a student who comes to us all the way from Ecuador. He's going to university in Montreal and studying both English and French. And he's also exploring his sexuality while he's away from home.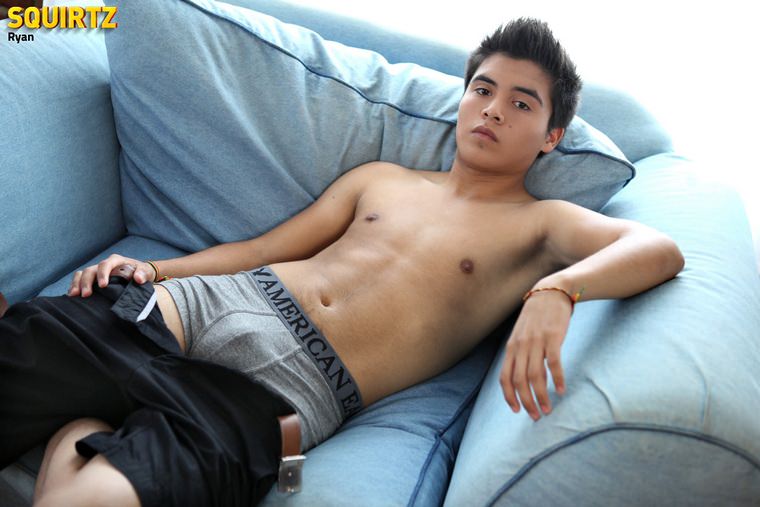 He says that he used to think of himself as bisexual, but these days he's enjoying guys a lot more. He's more of a top, but when he bottoms he loves it when his partner picks him up and holds him his arms while fucking his ass. And he's a small guy, so this is usually pretty easy for the more muscular tops that he enjoys.
Ryan is 19 years old and his body is smooth, but when he kneels on the sofa and rears the camera, you'll see that he has a furry ass and legs. After letting us get to know him a bit, Ryan strips on sits back on the sofa and jack his cock. He's not overly well hung and he's got a tight nut sac, but the boy can shoot a big load.