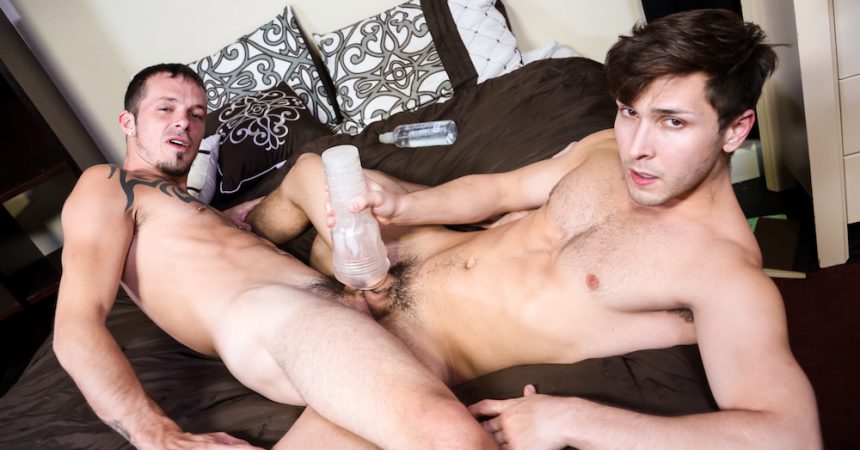 Double Penetrating A Fleshjack
Horny jocks Jimmie Slater and Brandon Rivers get together for some hot toy fun in their brand new duo scene.
When Brandon happens across Jimmie's Fleshjack in a drawer, he wonder what on earth it is. Jimmie explains that it's a sex toy which you can slide your dick into, and Brandon quickly gets the urge to try it out. The jocks get naked, and Brandon then tries out the Fleshjack on Jimmie's big dick, sliding the rubbery lips up and down the full length of his shaft. Jimmie then returns the favor and tries it out on Brandon's stiff boner, pumping it up and down his throbbing shaft.
The guys then lay down on the bed together and continue to use the toy on one another, jerking each other off with it and then taking turns to fuck it too. The hottest action though is when they both decide to fuck it together, double penetrating the Fleshjack with both their big dicks sliding and rubbing together deep inside it.
Needless to say things end in an explosion of spunk for these two horny jocks and their new best toy!