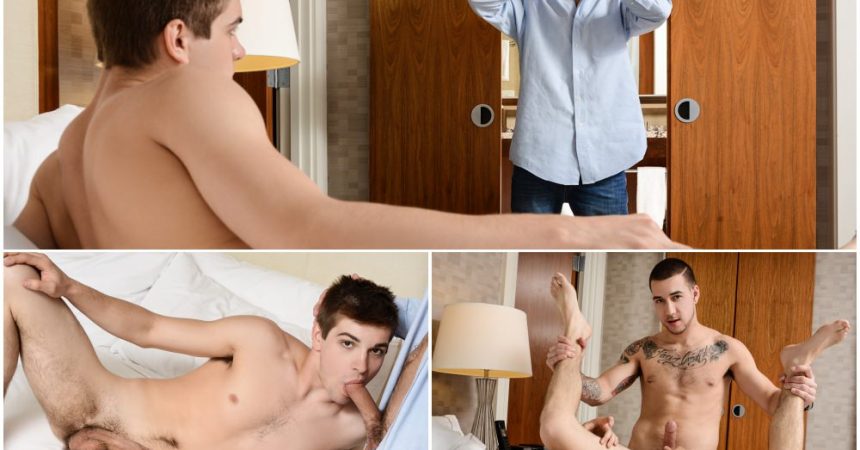 Dimitri Kane Fucks Johnny Rapid
Johnny Rapid's cock-hungry hole takes a hard pounding from inked young stud Dimitri Kane in "Vacation Better".
Dimitri is looking for a time share and young jock Johnny is showing him around an apartment, but when he discloses that it's a gay resort Dimitri has second thoughts – that is until Johnny convinces him to stay by getting totally naked and laying in wait for him on the bed. Dimitri is in shock at first, but Johnny soon convinces the stud to let him suck his dick. Dimitri pull out his big boner and Johnny gets to work, sucking and swallowing that cock like the pro he is!
Caught up in the moment, Dimitri wraps his lips around Johnny's dick and returns the blowjob before he pulls apart the jock's legs to get to his juicy pink hole. Dimitri rams his hard dick deep into Johnny's ass and proceeds to pound it hard, pummelling the jock all over the bed in several positions and filling Johnny up with every inch of his throbbing cock.
After fucking the cum out of Johnny and blowing his own load all over the sexy jock, I get the feeling Dimitri will probably making an offer on the apartment after all……