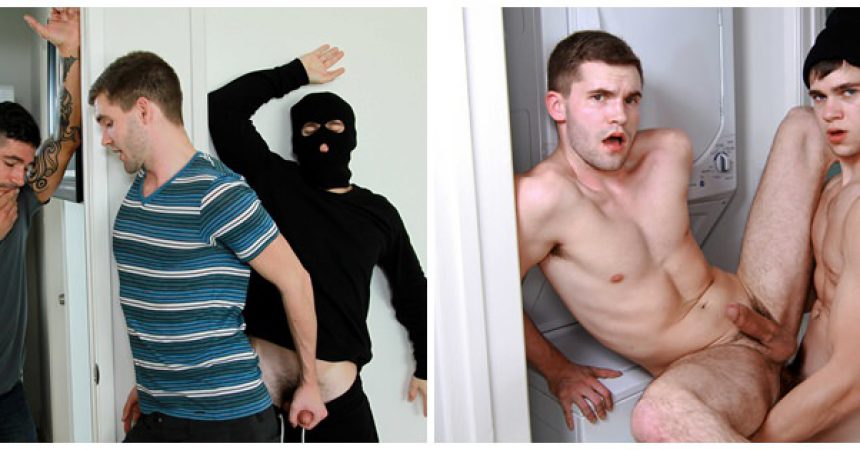 DICK DETECTIVE'S FAVORITES
Jack Gets Banged By The Ass Bandit!
Hey guys! I'm on holiday at the moment (soaking up the sun and all the hot shirtless guys in speedos), so I won't be able to keep you updated with all the newest and hottest porn scenes being released right now. Instead, I'll post some of my all time favorite scenes (there are some absolute scorchers!) from my favorite sites as well as the usual Daily Photos. Enjoy!
This is a relatively new scene, but I totally adore it! Not only is it damn hot, but it's actually really funny too. Jack Radley is at home with his boyfriend having a lovers tiff when burglar Will Braun breaks into their apartment. As Jack storms off he discovers the burglar in the bedroom, and turned on by the intruder he goes straight for his cock. The hilarious moments are when he's jerking Will's dick or sucking his cock or getting fucked up his tight ass while simultaneously talking to his boyfriend. But the sex is so damn hot that the funny moments don't distract from it at all. Great stuff!