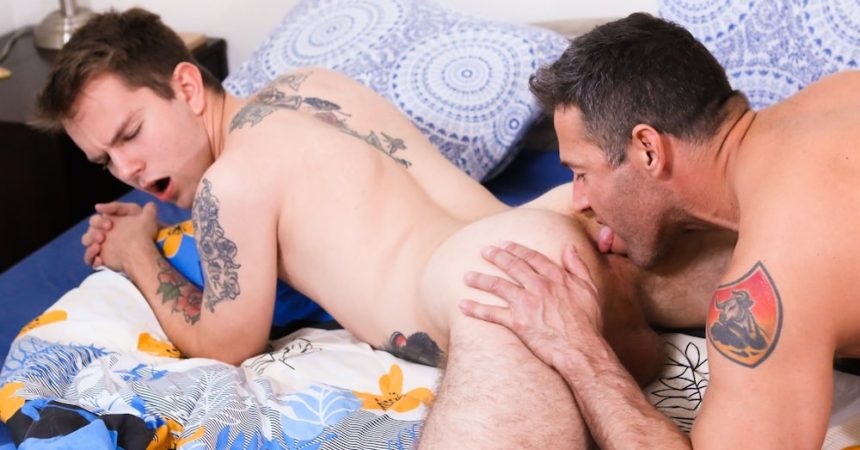 Dean Phoenix & Timothy Drake
Tattooed twink Timothy Drake is home alone and jerking off to some porn. His stepdad Dean Phoenix comes home and hears noises coming from the boy's room, so decides to investigate. Dean watches Timothy beating his meat for a while, then goes in and startles the boy. Timothy is freaked out at first, but soon relaxes and agrees after Dean offers to show him how to masturbate properly. Dean slowly strokes the twink's boner, then eventually replaces his hand with his mouth and sucks that stiff dick.
Timothy then pulls down his stepdad's jeans and returns the favor, eagerly sucking on the hunk's hard cock. After they're done with the oral, Dean flips Timothy around and eats out the twink's ass. He spreads the boy's ass wide so he can get his tongue deep into that tight butt-hole. Dean then squeezes his big dick deep into that hole and fucks his stepson good and hard. Timothy takes a pounding from behind, and then in the missionary position so he can see his stepdad fucking him. It all ends with Timothy covered in cum and very happy his stepdad offered to help out!
Dick Detective's score: 4/5
Watch the trailer below