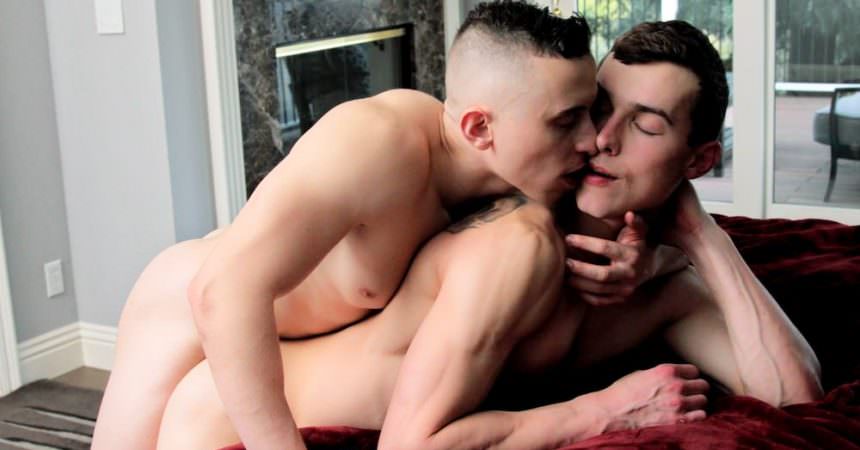 Dante & Hoss Raw Flip-Flop
Hoss Kado accidentally walks in on muscly jock Dante Martin in the shower and sees him completely naked. He apologizes and quickly leaves. Later, Hoss takes a shower and Dante decides to go for a look. Dante gets fully naked and makes his way into the shower with Hoss, and after some gentle touching the pair begin to passionately kiss. They quickly dry off and head into the bedroom where Dante lick all the way down Hoss' smooth body until he gets to the stud's hard dick.
Dante sucks that boner and gives it a thorough servicing before feeding his own stiff dick to Hoss. The pair get into a 69 position with Dante eating out Hoss' ass while Hoss sucks on Dante's dick and fingers his tight hole. Dante then sits on Hoss' raw cock and rides it for a while in a unique position. They then flip and Dante turns around to slide his bare boner into Hoss' ass. Dante drills Hoss in a couple of positions and fucks the cum out of him before giving the young stud a hot creampie. Dante's jizz fires all over Hoss' hole, and he then pushes it inside with his dick and gives a few thrusts to fuck his seed inside.
Dick Detective's score: 4.5/5