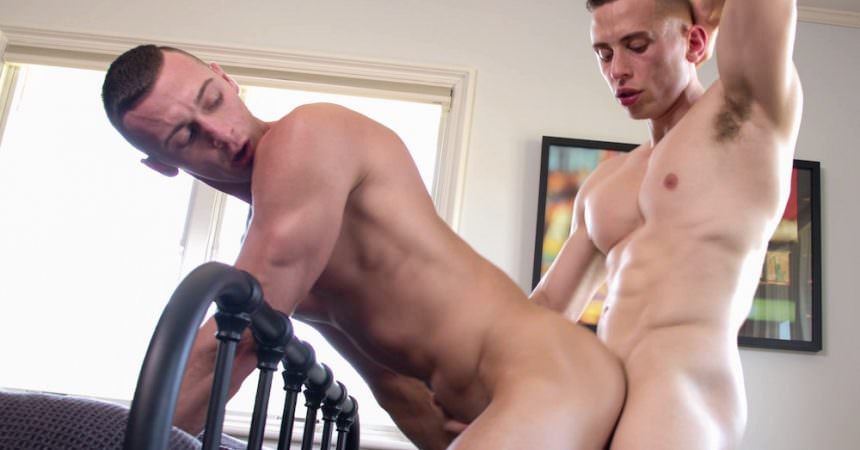 Dante Fucks Ryker Bareback
Ryker Fox has been working out to get buff, but Dante Martin isn't convinced he can see much progress. Ryker shows off his pecs to Dante, then his quads. Dante reaches out and touches Ryker's legs to feel the muscles, and when he feels ryker's hands on his, Dante knows the moment is right to go in for a kiss. The pair passionately make-out before Ryker drops to his knees and pulls down Dante's shorts.
Ryker blows Dante's big boner, lovingly servicing every inch of it. Dante then lays Ryker down on the bed and blow his stiff dick in return. He shifts the muscly jock along the bed a little, then slides his raw cock into Ryker's tight hole. We get some great close-up views from below as Dante pounds Ryker's ass over the edge of the bed. Dante drills Ryker from behind as they stand, then gets him back onto the bed in a pile-drive position.
Finally, we see Dante pull out and squirt his load all over Ryker's hole and ass. He uses his dick to push some of the cum back inside, and a moment later we see Ryker squirt his load all over himself.
Dick Detective's score: 4.5/5