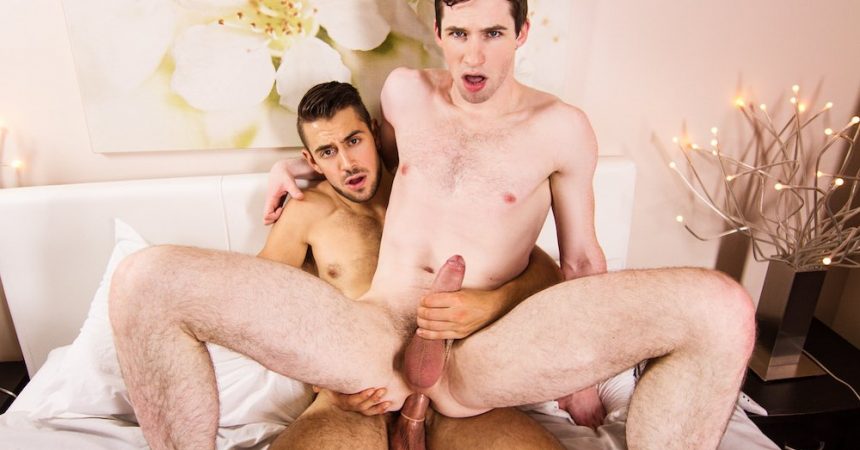 Dante Colle Tops Thyle Knoxx
CLICK HERE TO VISIT THE BRAND NEW ENTICING MALES FORUM - THE BEST PLACE FOR CELEB TWINKS, INFLUENCER TWINKS AND PORN TWINKS! SIGNUP FOR A FREE ACCOUNT TODAY!
Studio: Men
Thyle Knoxx has been crushing on his neighbor Dante Colle ever since he first saw him. Dante has a wife, but that doesn't stop Thyle coming up with a cunning plan to trick Dante. Thyle creates a body suit to disguise himself as Dante's wife, then waits for the stud to get home.
Dante passionately kisses his wife, but as he hand reaches down he suddenly discovers a bulging boner! Thyle removes the disguise (with the use of some very clever CGI!) to reveal himself to a shocked Dante. "I can't stop thinking about you since I first saw you" he says. "Will you just fuck me once?"
Curious Dante gives in to the moment and lets Thyle suck his dick. He blows the stud's uncut cock in return before shoving his dick into Thyle's ass, giving the stud what he craves as he pounds that hole hard.
Dick Detective's score: 4/5