After Jack Hunter installs a new security system in Damien Hyde's place, he finds that the sexy jock wants to give him a big tip for all his work – but it's not the kind of tip he's expecting at all!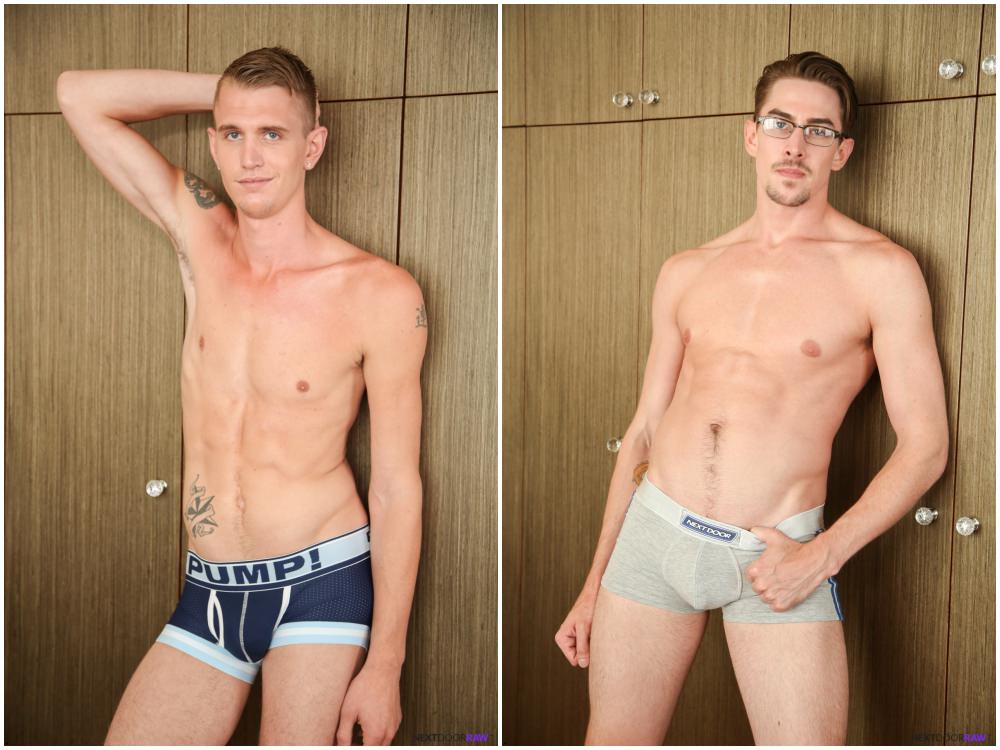 Damien gropes Jack's dick through his pants, letting him know clearly now just the sort of tip he hand in mind. He leads Jack to the nearby bed, then passionately kisses the sexy security installer before removing his pants and whipping out his stiff dick. Damien quickly gets to work with his lips and tongue, licking and sucking on that throbbing boner before then freeing his own hard cock from his shorts and feeding it to Jack.
A gentle face-fucking later and Damien is then ready for some ass, so he flips Jack onto his knees and buries his face into the stud's butt, rimming that tight hole and getting it nice and wet in preparation for his dick. Damien pushes the tip of his cock through Jack's tight sphincter, and in no time the full length of it is inside Jack bareback. Damien pumps away, fucking Jack deep and hard, drilling that hole from every angle as he fucks the stud in several positions until finally pulling out and shooting his load all over that freshly-fucked hole. The inked jock then pushes that creampie back inside with the head of his dick, breeding Jack's hole as he slowly fucks the tip of his cock in and out.
Ahh! So that's what he meant by 'tip' all along….