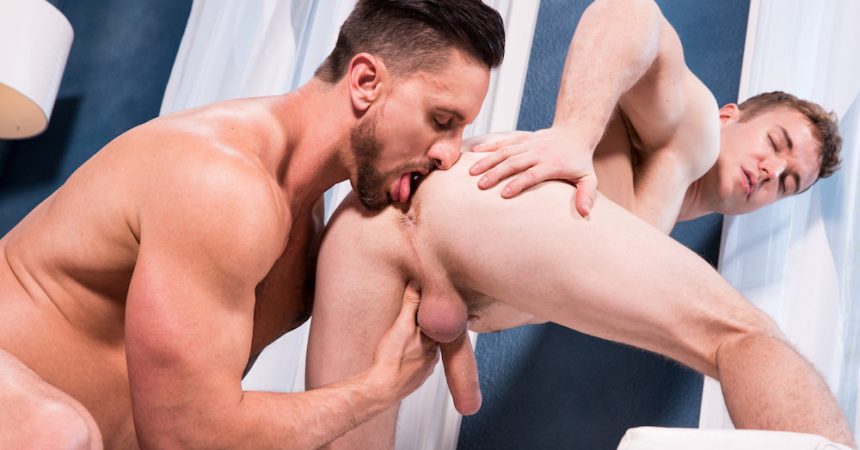 Dakota Rivers Drills Gabriel Cross
Tattooed hunk Dakota Rivers tops muscle jock Gabriel Cross in this sizzling duo from Hot House.
Gabriel Cross has made his sugar daddy Dakota Rivers mad, and he knows there's only one way he can make up for it. When Dakota rams his crotch into Gabriel's face, the jock obediently opens the hunk's pants and pulls out his chunky cock. Gabriel sucks and swallows all of his daddy's dick like a good house boy. But that's not enough to satisfy Dakota!
Dakota bends Gabriel over the couch and rams his tongue into the jock's pink pucker. Once he's done rimming him, Dakota then sits back on the couch with his dick ready for entry. Gabriel slides his ass down that daddy dick until it's full buried inside him. he then rides Dakota's fuck-pole deep and hard. Dakota flips Gabriel around onto all fours and then pounds the jock from behind instead, ramming him hard with every inch of his dick.
Gabriel can't take the ass-pounding for much longer and soon erupts in gushes of cum. The house boy then begs for Dakota's load, and daddy is more than happy to dump his seed all over Gabriel's pretty face!