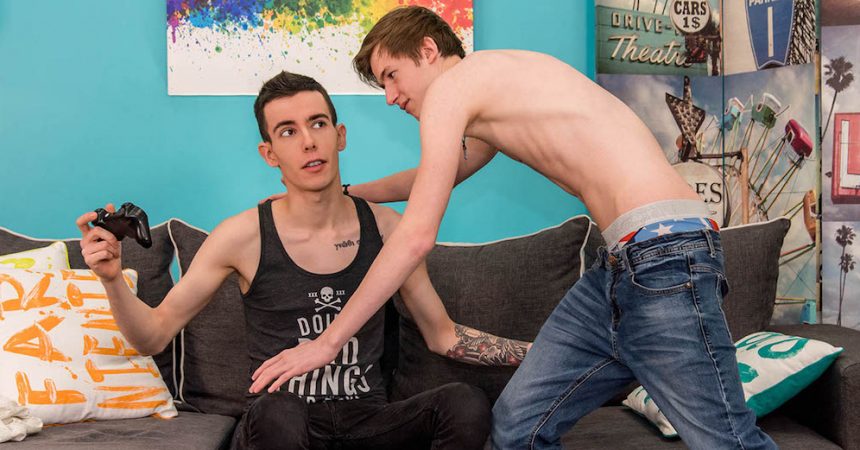 Cute Twink Gets His "Joystick"
In this scene, sexy inked twink Alexis is trying to play his video game while Celian distracts him. Celian tries to take the joystick from Alexis, then tries distracting him by pulling down his jeans and shoving his butt into Alexis' face. That does the trick, and the pair are soon making out on the couch. Celian pulls down Alexis' jeans and undies to discover his big throbbing cock. He eagerly sucks that dick and does his best to choke down as much as he can. Alexis gives the boy a gentle face-fucking too before they move on to some ass-eating action.
We see Alexis spread Celian's legs and bury his face between the boy's butt cheeks to ram his tongue into the tight hole. After some fingering, that tight teen ass is suitable prepped and Alexis shoves his big dick deep inside. Alexis fucks Celian in a few positions, first drilling him on the sofa and then pounding him on the table. Finally the tattooed twink pull soul and squirts a nice hot load all over Celian's pretty face, letting it drip down his lips and chin.
Dick Detective's score: 4/5