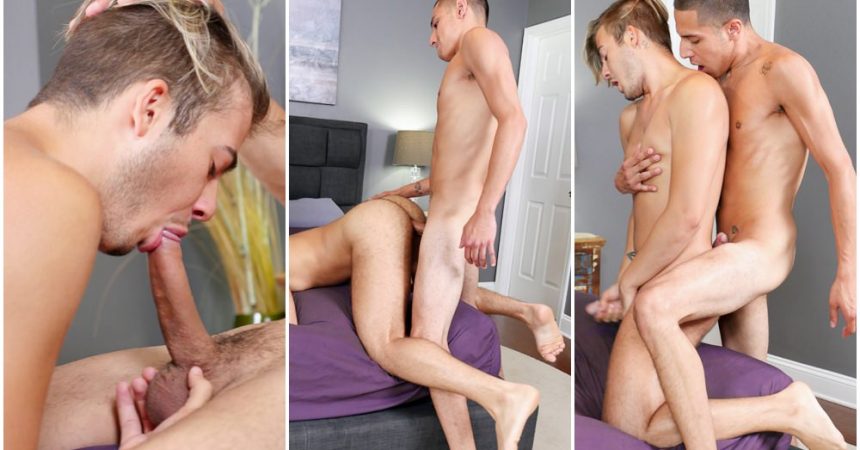 Cory Parker & Grey Donovan BB
CLICK HERE TO VISIT THE BRAND NEW ENTICING MALES FORUM - THE BEST PLACE FOR CELEB TWINKS, INFLUENCER TWINKS AND PORN TWINKS! SIGNUP FOR A FREE ACCOUNT TODAY!
Cory and Grey have a quick chat to the camera before getting down to business, slowly kissing and stripping off their clothes until Grey's face is buried in Cory's bulging boxer-briefs. Grey kisses and nuzzles the big tent in that underwear before peeling it off to reveal a rock hard unto cock. He gets right to work sucking on that stiff dick, then gets his own dick eagerly sucked in return.
Cory then lays Grey on the bed and slides his bare dick into the boy's butt. We get a nice view from underneath as Cory's dick pumps in and out of that butt-hole. The boys fuck in a few positions until Grey shoots his jizz on the sheets and Cory pulls out and dumps his load all over Grey's hairy ass.
Dick Detective's score: 4/5