Shawn is a 20-year-old guy and he's quite shy, Squirtz has a bit of a hard time getting him to talk much during his interview, but they eventually get him to open up and talk about himself. Funny though that such a shy guy is willing to strip naked and jack off for a gay porn site.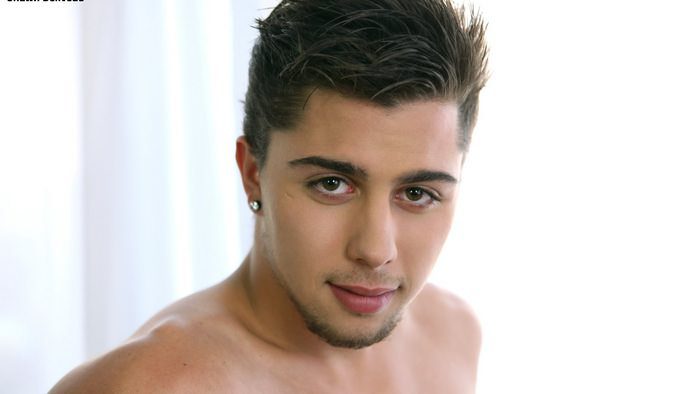 But this isn't Shawn's first time being nude in public, for a short while he was a dancer in a Montreal strip bar, so I guess he's not really all that shy. But he decided that the wild life wasn't really for him, so he settled down with his girlfriend in the country and now he works in construction. But old habits die hard and he finds himself longing a little bit for some of his old exhibitionist life, so here he is jacking his bone for the cameras.
Shawn's a cute guy with some sexy scruff on his chin. His body's in top form and after he strips naked, he puts on his dirty construction boots and starts jerking his dick. When soft his cock is meaty and sheathed in foreskin; when rock-hard it's long, thick, and has a bit of a curve. His blazing pink cock head plumps up nicely and there's a reason this site is called Squirtz: this horny construction worker squirts a juicy load of boy spunk up onto his smooth belly – his abs are dripping with jizz.