Connor Levi is one lucky boy, he's got two handsome Czech tops to service in this new Staxus video. And man, is Connor a cock pig. Dick Casey and Tom Crua sit back on the couch necking while Connor blows them both and he's good at giving head and deep throats Dick's 8 inches easily and pays a lot of attention to Tom's meat because he wants to feel it in his ass.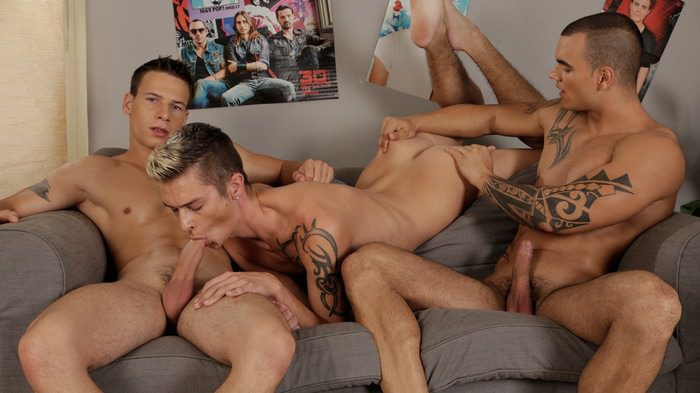 Dick Casey is no stranger to Staxus he's done a lot of movies over there. He's quite a stunning-looking guy and has topped a lot horny bottoms. And his role in this movie is to keep Connor's hungry mouth stuffed with meat. Tom Crua is another Czech stud, just 19 years old with a strong, muscled body and he's wearing quite a bit of ink on his arms. This is his debut scene with Staxus and I imagine the site will keep this stud busy, he fucks like a machine.
After getting his two tops properly horny, Connor gets down on all fours on the couch and Tom slides him behind and drills his ass with his raw cock. Like I said, he's a hard and fast pumper and makes sure Connor's ass if going to feel this fuck for a couple of days. While Tom pounding away on Connor's butt, Dick fucks the boy's throat. Connor finally takes over and sits on Tom's hard-on and rides him just as hard as the top was fucking him. Bouncing on Crua's boner, Connor empties his nuts all over the floor, then his two tops stand over him and unload all over his cute, little face – he's a sticky, cummy mess.
[button color="red" size="big" link="http://www.dickdetective.com/sstaxus" target="blank" ]CLICK TO GET THIS DOUBLE PENETRATION SCENE[/button]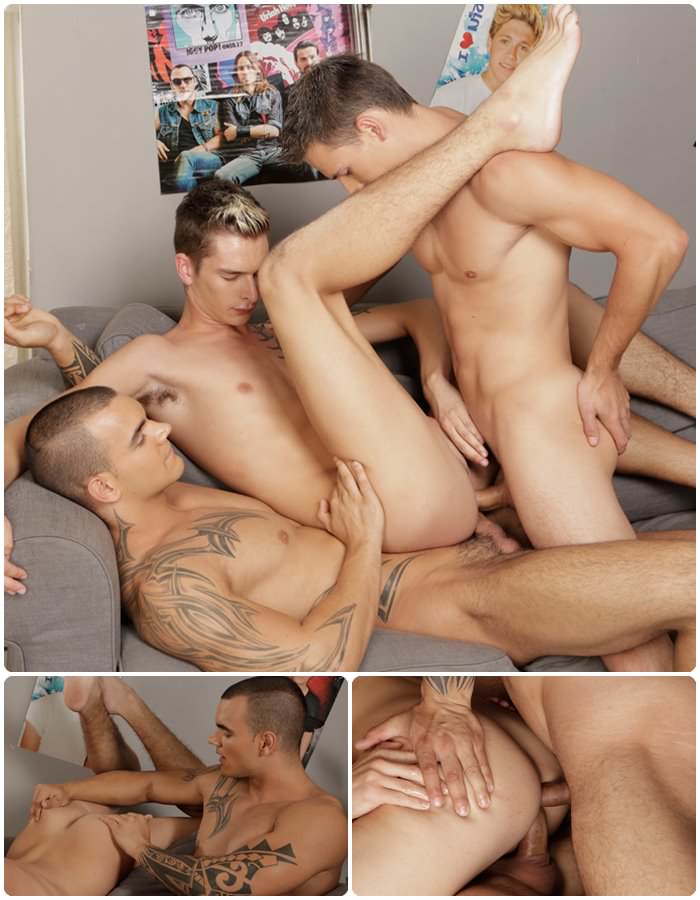 [button color="red" size="big" link="http://www.dickdetective.com/sstaxus" target="blank" ]CLICK TO GET THIS DOUBLE PENETRATION SCENE[/button]