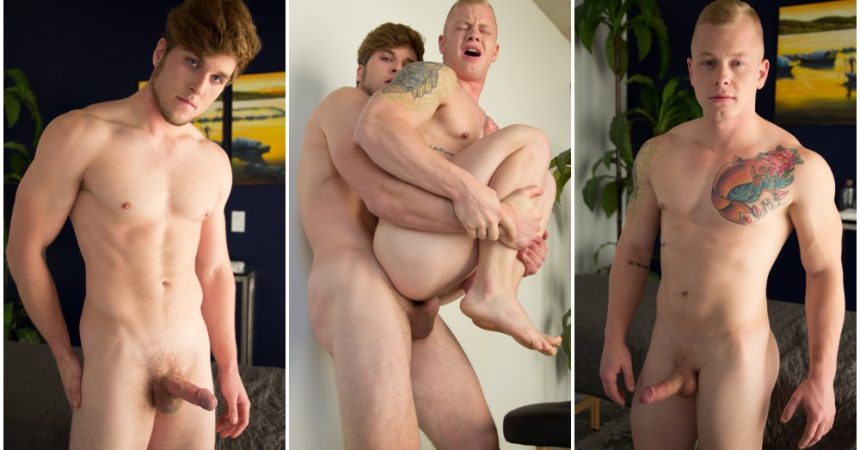 Colton Cain Fucks Leo Luckett
Colton Cain makes his gay porn debut in this scene. The muscly jock goes for a massage at Leo Luckett's place, and is instructed to remove all of his clothes before starting. Colton then lays on the massage table and Leo gets to work gliding his hands all over the newbie's body. Little does Colton know that Leo is slowly getting undressed himself as he massages him. Soon Leo is totally naked and sporting a throbbing stiff boner. Leo climbs on top of the table, then begins using his hard dick to massage Colton's sexy body. Colton is still unaware, but loves the feeling of what Leo is doing.
Leo later asks Colton to flip over onto his back, and Colton is shocked to see Leo naked and rock hard. Leo explains it's a massage with a happy ending, and so Colton lays back and lets the tattooed jock suck on his dick. Leo then shoves his cock into Colton's mouth and lets the stud suck on his dick in return. Next, Colton gets to eat out Leo's ass before shoving his raw dick deep inside. He fucks Leo in a couple of positions on top of the massage table before pulling out to cum all over him. A very happy ending for Colton who will no doubt be using Leo's services agin in the future!
Dick Detective's score: 4.5/5