Sexy jock Collin Simpson bottoms for the first time in this cum-filled duo scene with Kyle Dean.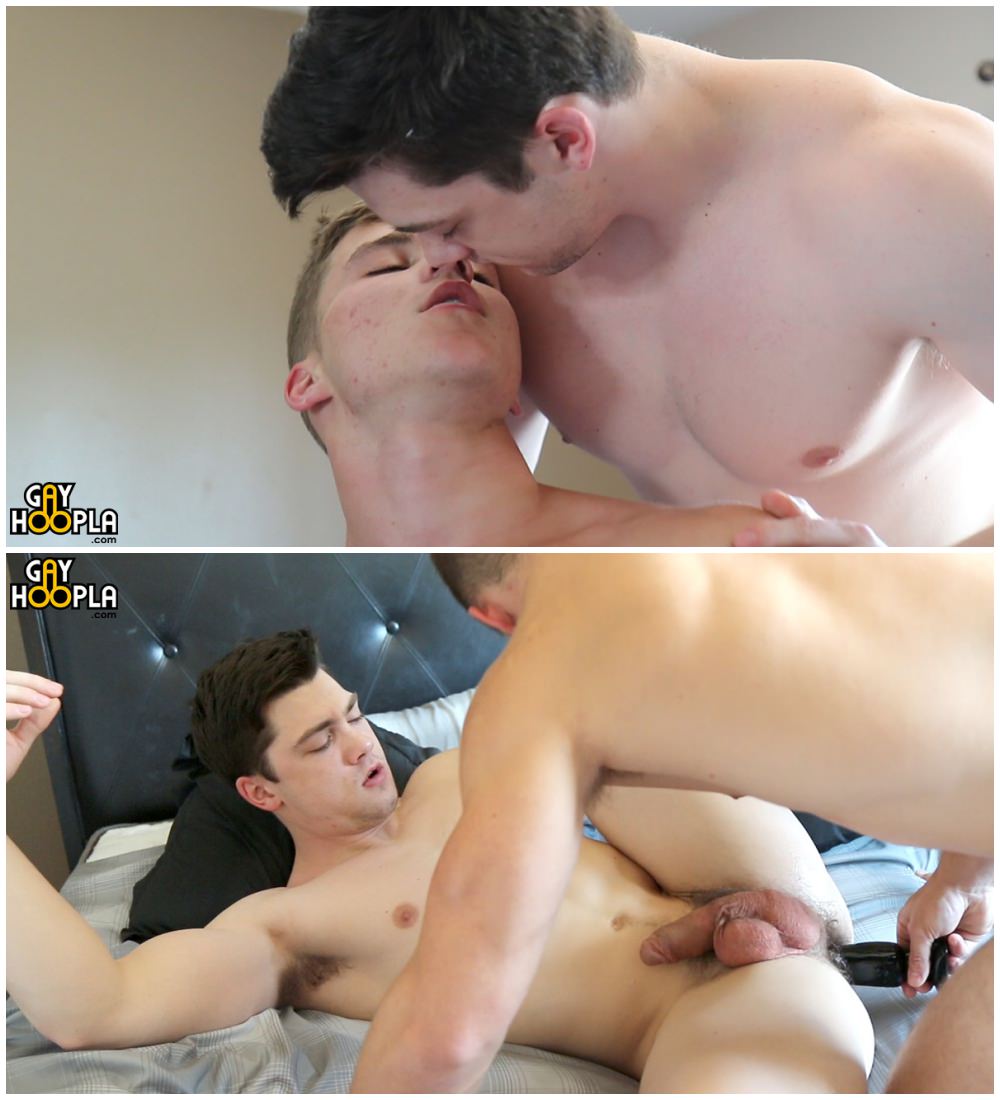 This scene follows on directly from the last scene where Collin fucked a mystery masked man, and at the end we discovered that anonymous stud was Kyle dean. Now it's Kyle's turn to have his way with Collin after having the jock inside him just previously, but for Collin that means taking it for the first time!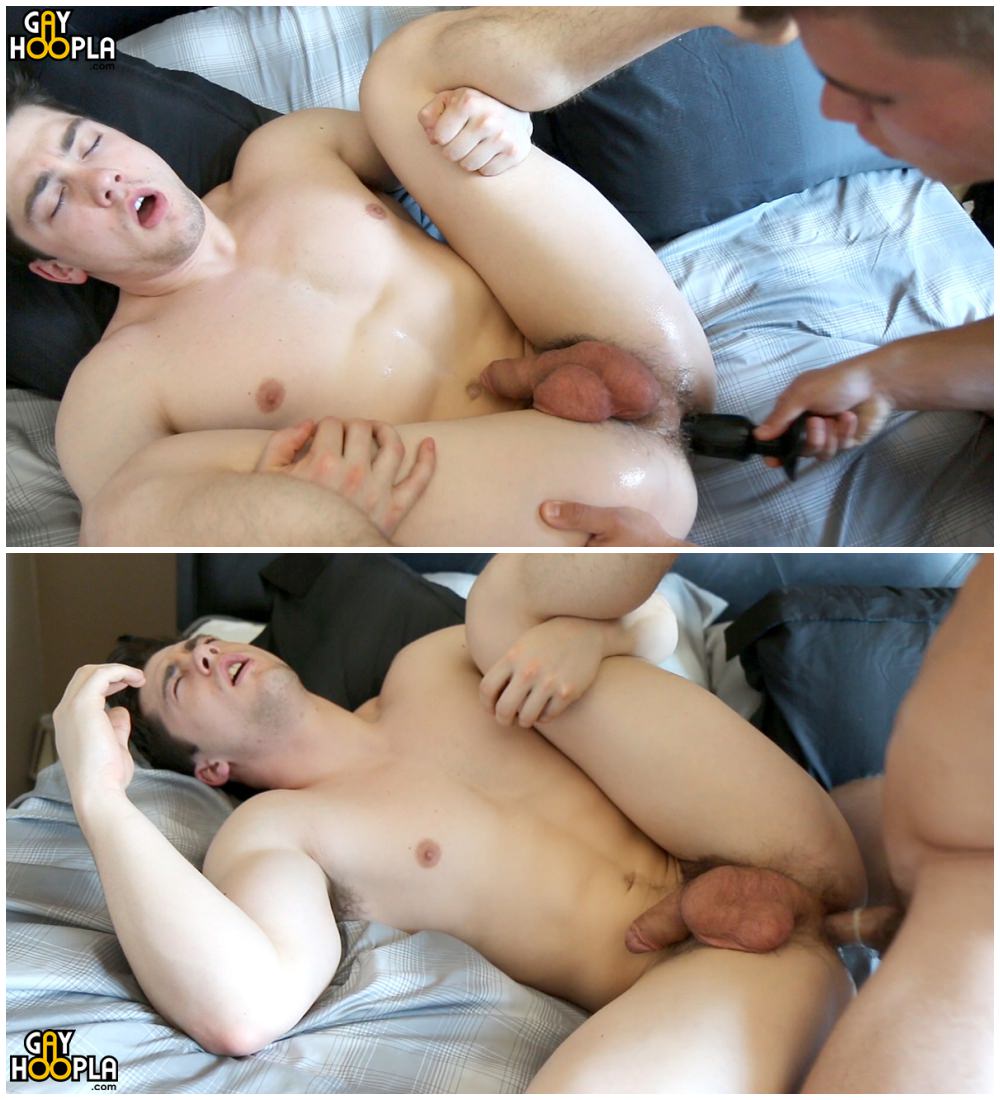 Just like the last scene, Kyle loosens up Collin's hole a little first by using the same anal toy that was used on him before. Collin gets that toy shoved right up his super-tight hole, and once it's suitable stretched Kyle then goes straight in for the fuck. He slides his dick deep inside and pumps away, fucking Collin on his back to begin and then flipping him over for a more aggressive doggy-style pounding.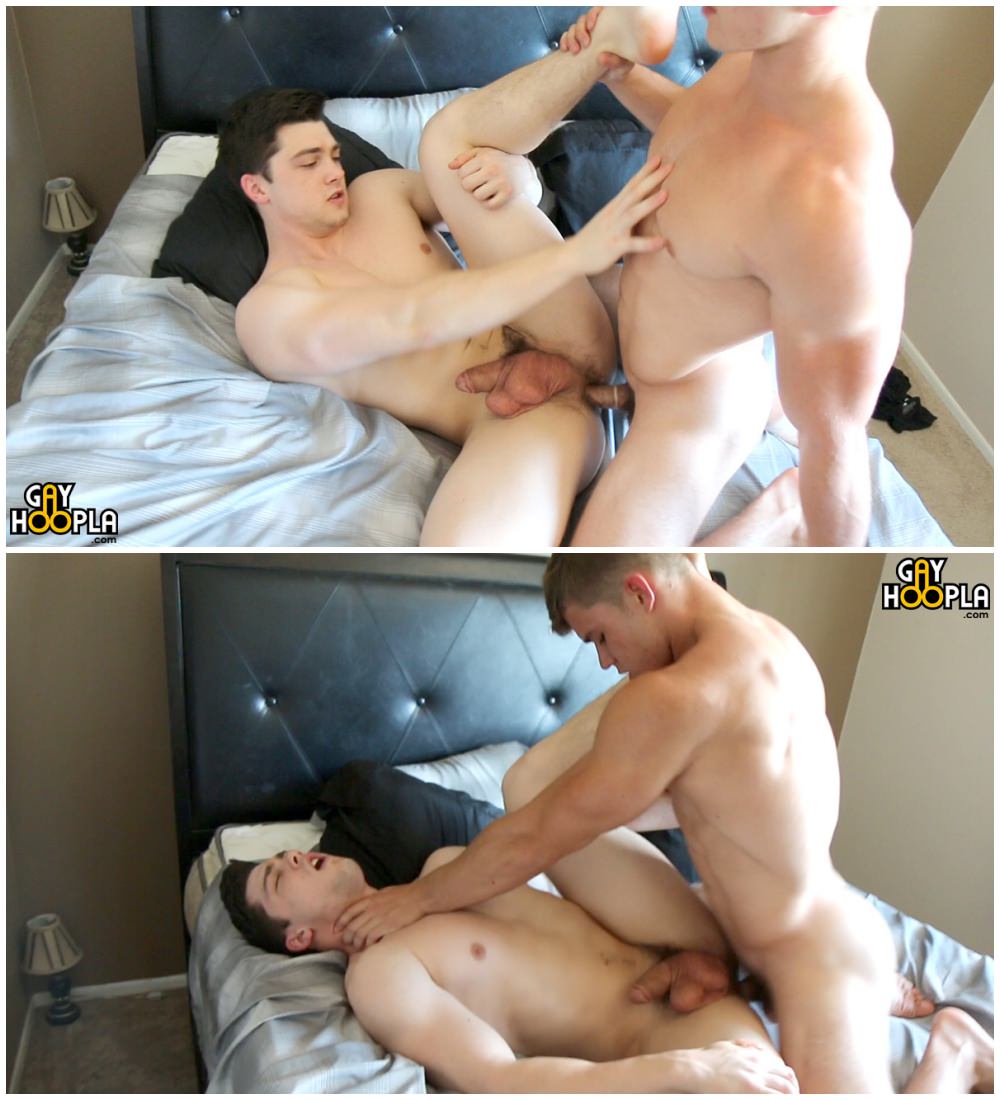 If the tightness of Collin's hole could be judged by the amount of cum Kyle shoots afterwards, then it's a very very tight hole indeed, as Kyle dumps an absolutely massive creampie all over that virgin ass. So that's both these sexy muscly jocks freshly fucked and covered in cum!