College Dudes
Bobby Clark & Josh O'Brian
Bobby Clark made a return to College Dudes recently with a whole load of new scenes, and this scene in-particular sees him paired up with the fresh-faced 19 year old Josh O'Brian.
During the opening interview it's clear Bobby is already horny as his boner begins to show through his pants, and as these guys undress whilst they're making out you see that big hard dick pop right out ready for action. But he's not the the only one hard and ready to play, as we see Josh's big boner rubbing against Bobby's. The guys continue to make out whilst they rub, grope and jerk their thick meats together on the bed, before Bobby can't wait any longer and goes down deep on Josh's throbbing dick.

He licks, sucks and blows his buddy good before Josh returns the favor and wraps his smooth lips tightly around Bobby's cock. Josh deep-throats every inch, then Bobby face fucks the cute, blue eyed boy whilst he asks, "You like jacking that dick while you're sucking this cock?".
Josh bottoms for Bobby in this scene, and begins by sitting down on Bobby's solid dick and riding him hard and deep. Bobby really pumps his cock fast into Josh's stretched asshole and then flips him onto his side with his legs wide open for an even deeper fuck.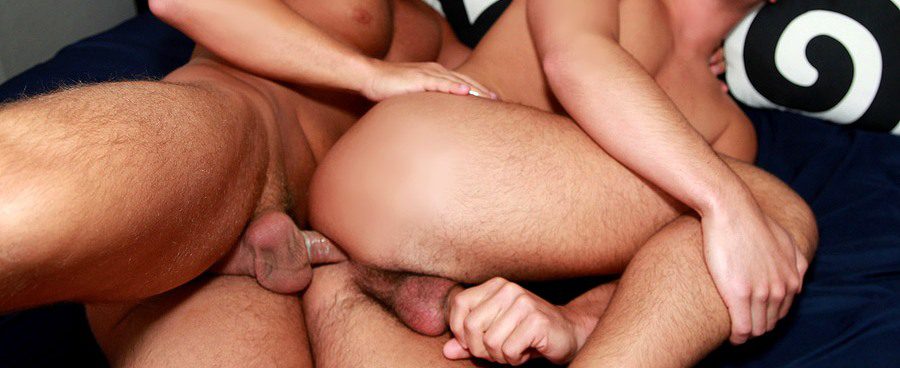 After a good while of burying his dick into Josh's guts, Bobby pulls out and cums all over him before Josh shoots his jizz all over himself too!
– Dylan