Trent Ferris is getting something he's never had before… it's time for him to get some raw inches of cock in his snug ass! Who better to give him his first raw fucking than Caleb Johnson?!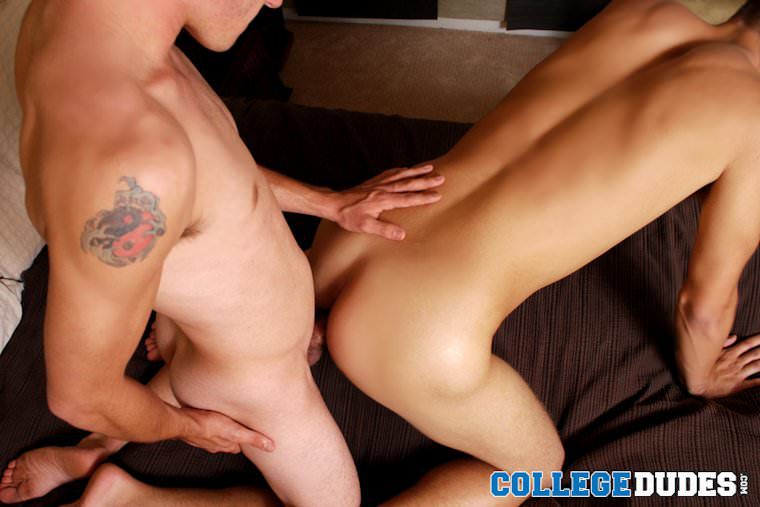 Apparently Trent was real nervous about getting his ass fucked by a naked cock, but it seemed to help that these guys have known each other for a while already. Personally, if I knew either of these guys I probably would have done everything with them already, from mutual wanking to plushie sex! Fuck it, there's so much fun to be had I would have a list of things to tick off one by one!
Speaking of things to tick off, the boys enjoy quite a lot in this one, sucking on those dicks and really working up their loads towards their fucking. It really is some of the most delicious dick sucking I think they've ever filmed for the site, with both of these boys clearly loving it.
Still, this is about the college boys bareback fucking for the first time, and once that cock is snaking its way into Trent's ass everything seems to step up a gear.
Trent finds out that his buddy really knows how to fuck some ass, and he's a real trooper all the way through it too. He takes a significant fucking from Caleb, and it's enough to have him exploding his cum over himself with that raw dick in his ass, and then Caleb pulls out to add his own goo to the mess!
I think this boy is definitely converted!