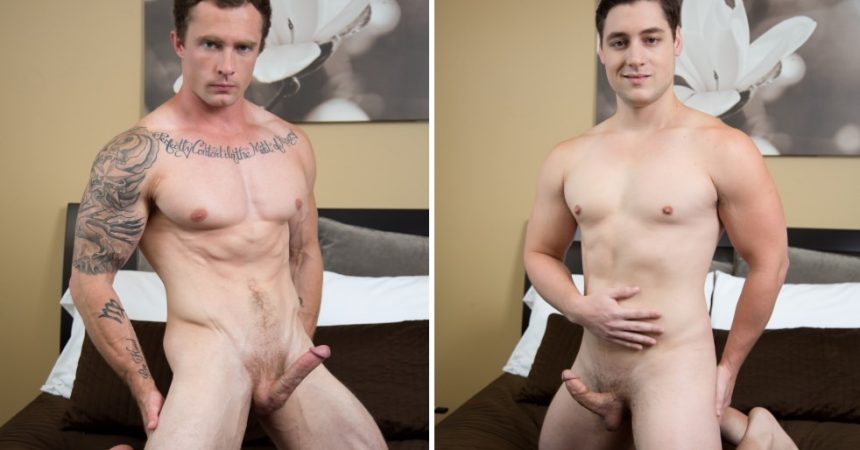 Clark & Markie Bareback Flip-Flop
Markie More and Clark Campbell flip-flop in this new bareback duo form Next Door Buddies.
In this scene, Markie discovers Clark has been invited to an orgy. He asks if Clark has had any experience with guys before to which he replies yes. This perks Markie up, who gives Clark a cheeky slap on the ass. Soon the two are int he bedroom passionately kissing. Markie gets his lips around Clark's boner and blows him before getting his own big dick sucked.
We then get to see Markie shove his raw cock into Clark and fuck him on his back. After that the muscly jocks switch and Clark gets to top. Markie rides Clark, bouncing up and down his bare cock. He then bends over and takes it doggy style from the stud until his ass is left dripping in Clark's cum!
Watch the trailer below