If you're a fan of Christian Collins this might be the last time you'll see him for a while. In his interview and jack-off video for Boy Crush he says that this is going to be his final scene, at least for now. This cute, ripped guy has been filming for about a year and a half, but it doesn't sound like he's had a lot of great experiences. He talks about showing up for a job interview for a non-porn job, but the guy who called him in just wanted to get his ass fucked.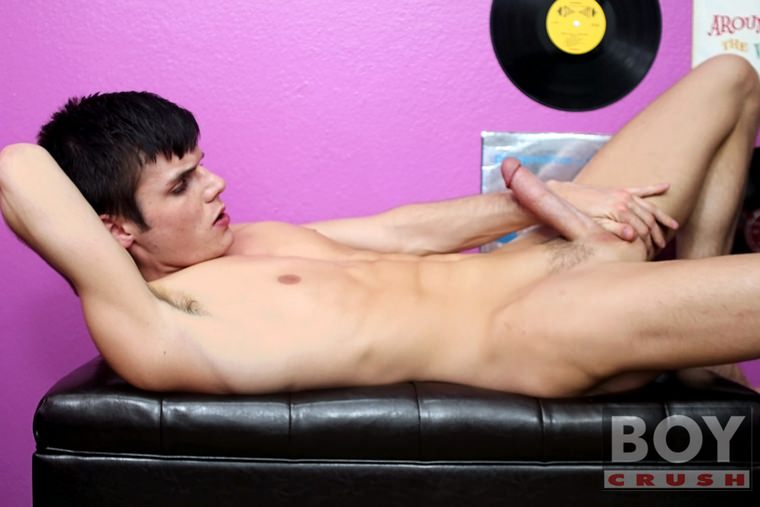 Christian also talked about getting jerked around on hook-up sites, too. And he's tired of being seen as just a piece of meat. All of this has led him to call it quits for a while and see what else he can do. That's too bad because he talks about a fantasy of his that would make a hot video. He wants to be tied to a bed and blindfolded. He's definite that he doesn't want to be used as a bottom, but he wants his partner (a bottom) to do whatever he wants – anything except fuck his ass. That sounds very, very hot.
Christian gets down to jacking his dick. It's a big piece of meat, about 8 inches long but juicy and thick. His fat cock really fills up his fist. And while slowly stroking his stiffening cock, Christian rubs and massages his smooth butt hole. For a guy who doesn't want to get fucked, he sure does enjoy playing with his own ass. I hope Christian Collins will be back for more filming soon, but this cum-filled jack-off video will leave you with something to remember him by.