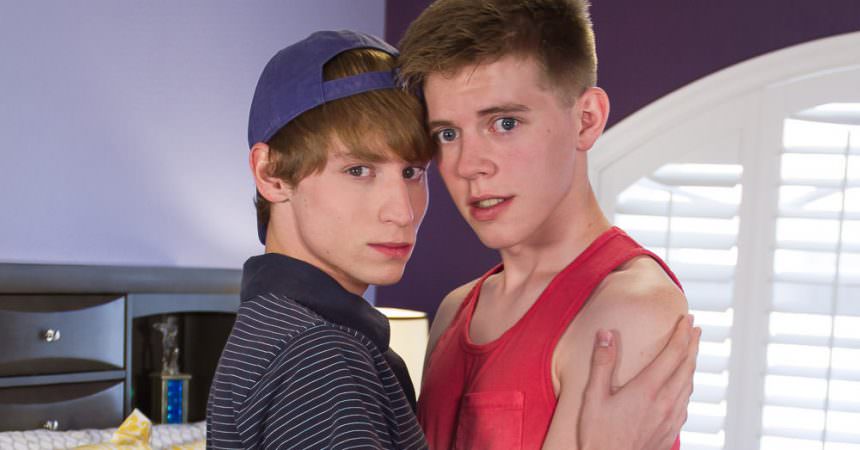 Chase & Trent Raw Flip-Flop
After some passionate kissing, Trent and Chase end up on the bed taking turns to suck one another's hard teen cocks. After the mutual oral, it's then time for some mutual anal action. Trent shoves his tongue into Chase's hole and gets that tight back-passage nice and wet. Chase sits on Trent's raw cock and rides it for a a while before he then slides his own bare boner into Trent's ass. Chase pumps away as Trent jerks off and cums over himself. We then see Chase pull out and blast his own load into Trent's open mouth before the boys share a final kiss.
Dick Detective's verdict: Great! I found the 69 position with Trent rimming Chase as Chase blows him very hot indeed.