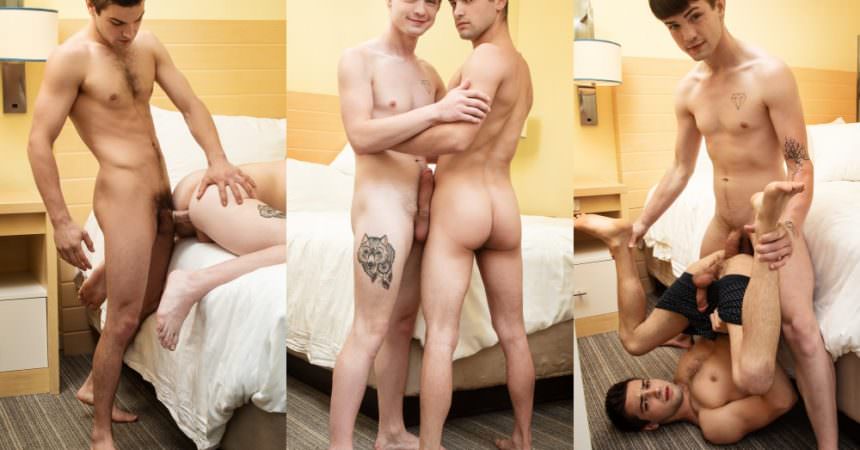 Cassidy Clyde & Johnny Rapid
Studio: Men
Bored in his hotel room, Johnny Rapid finds some funny "Running Butthole Challenge" videos on his phone and decides to try it out himself. This involves running towards the camera and exposing your butthole to the camera at the last minute as you jump towards it. Johnny keeps trying, but to no avail, making lots o noise in the process which intrigues Cassidy Clyde who's in the room next door. Cassidy comes to see what's going on and finds Johnny stuck on the floor with his exposed butt in the air. Johnny asks for some help, and Cassidy knows just what help to give him….
We see Cassidy stick his tongue into Johnny's exposed hole, then ram his dick deep inside. After pounding Johnny on the floor in a pile-drive position, Cassidy then gets to drill Johnny on the bed in several more positions. But the tables soon turn, and now Johnny wants a piece of Cassidy's ass. He rams his stiff rod into Cassidy's willing hole and pounds the twink hard and fast, making Cassidy cum over himself before Johnny pulls out and erupts over Cassidy's face.
Dick Detective's verdict: Excellent. A fun story and a great flip-flop from the boys with some hot positions.