Sexy hunk casey more gives it to young stud brandon moore deep and bareback all over the kitchen in their new bareback duo scene out now.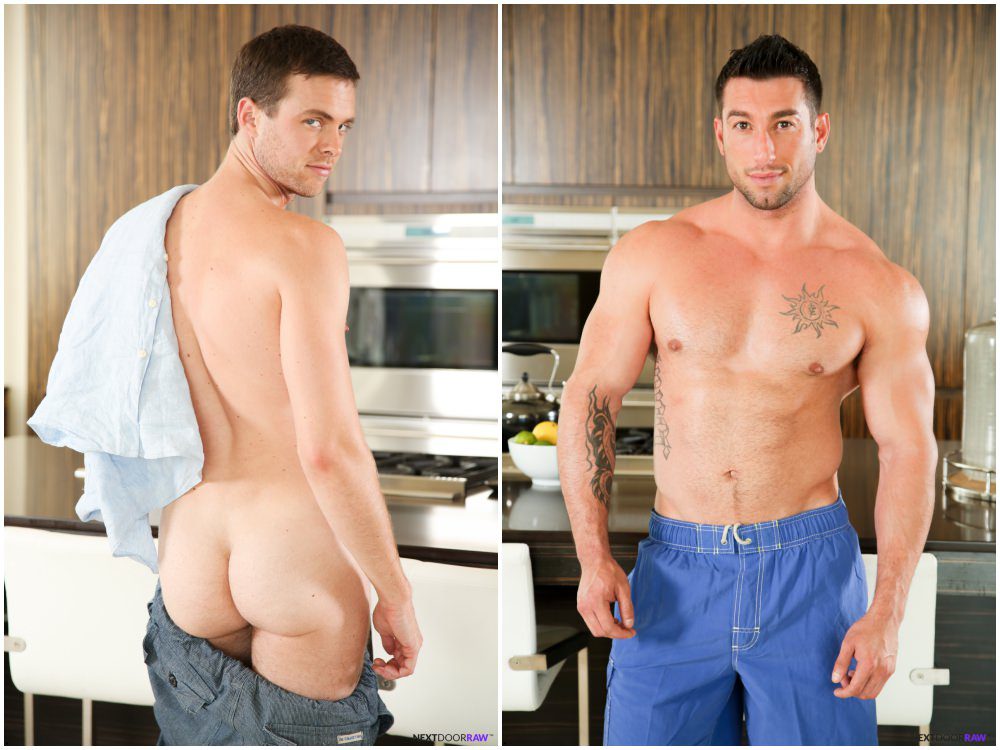 In "Keeping It In The Family", Brandon decides to help out his brother-in-law Casey who's having a lack of sex problem, and the only remedy for that is provide the sex he's been needing so desperately himself! In the kitchen, and after much protesting, Brandon drops to his knees and pulls out Casey's big dick from his shorts and gets to work sucking and slurping on it. Before Casey can protest any further, he suddenly realises how good it feels, and decides to let the young stud carry on blowing him. The muscly stud moan and groans, lost in the ecstasy of this amazing blowjob from his brother-in-law. Before long, Casey is then persuaded into letting Brandon bury his face into his ass and rim his tight virgin butt too.
Brandon then decides to let Casey have what he's really been missing out on, and quickly pulls down all his clothes to offer up his ass to the muscly hunk. Brandon doesn't hesitate at all this time, and rams his raw cock deep into his brother-in-law's ass. He fucks Brandon standing up against the ovens, then lets the stud ride him balls deep on the kitchen counter top, and then finally fucks him on his back on the stool until he's ready to blow his pent up load – which he does all over Brandon's face. Way to keep it n the family!