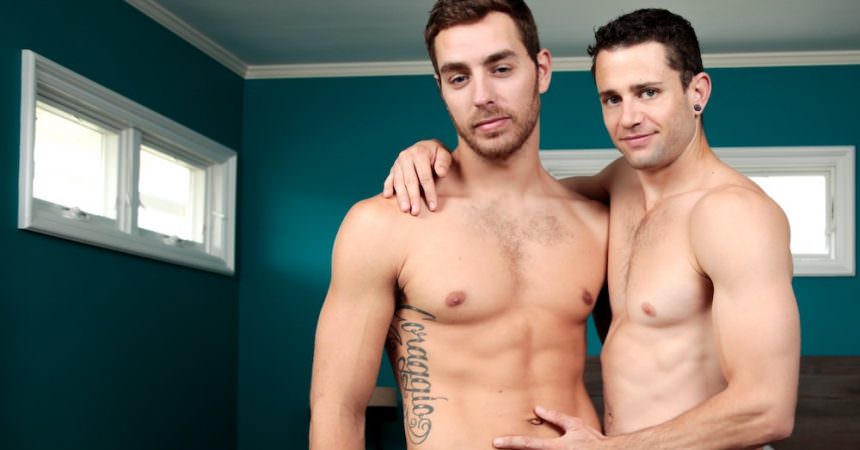 Carter Woods Creampies Quin Quire
Carter is cleaning up after a barbecue with his buddies, but Quin hangs around to help him clean up. Quin quickly tells Carter that he'd been hoping for some time alone with him, and soon makes it clear why as he touches the sexy stud. Carter is all for it, and a passionate kiss leads to them heading to the bedroom and removing their clothes. Quin gets his lips around Carter's hard cock and expertly sucks off the tattooed stud. Quin then climbs up onto Carter and they get into a 69 position so they can blow each other's boners at the same time.
After the oral, Carter gives Quin's butt-hole a rimming before sliding his raw dick deep into it. He pounds Quin from behind, slamming the jock's but cheeks deep and hard. We then see Quin climb on top of Carter and ride his dick for a while before laying back to take another pounding from the stud. Quin jerks off and cum over himself right before Carter pulls out and unloads over Quin's well-fucked hole.
(Note: This isn't the first time Carter and Quin have done a scene together. You can see that one here!)
Dick Detective's verdict: A great scene, and I particularly loved the 69 segment. Carter's cock looks hot in Quin's mouth in that position.