Tattooed stud Buck Richards loves getting it rough and raw – and luckily for him there's a hunky masked man ready to give him just that!
Buck gets butt naked, and the inked jock then finds himself at the mercy of the sexy masked man in his bedroom. The hot stranger doesn't hold back, being as rough as he likes with Buck – not that Buck is complaining really.
The anonymous hunk (just FYI: it's sexy stud Aspen under the mask) rams his big dick into Buck bareback, fucking him rough and hard as he grabs the cock-hungry stud's hair and holds his hands behind his back in a dominant manner, showing Buck exactly who's boss.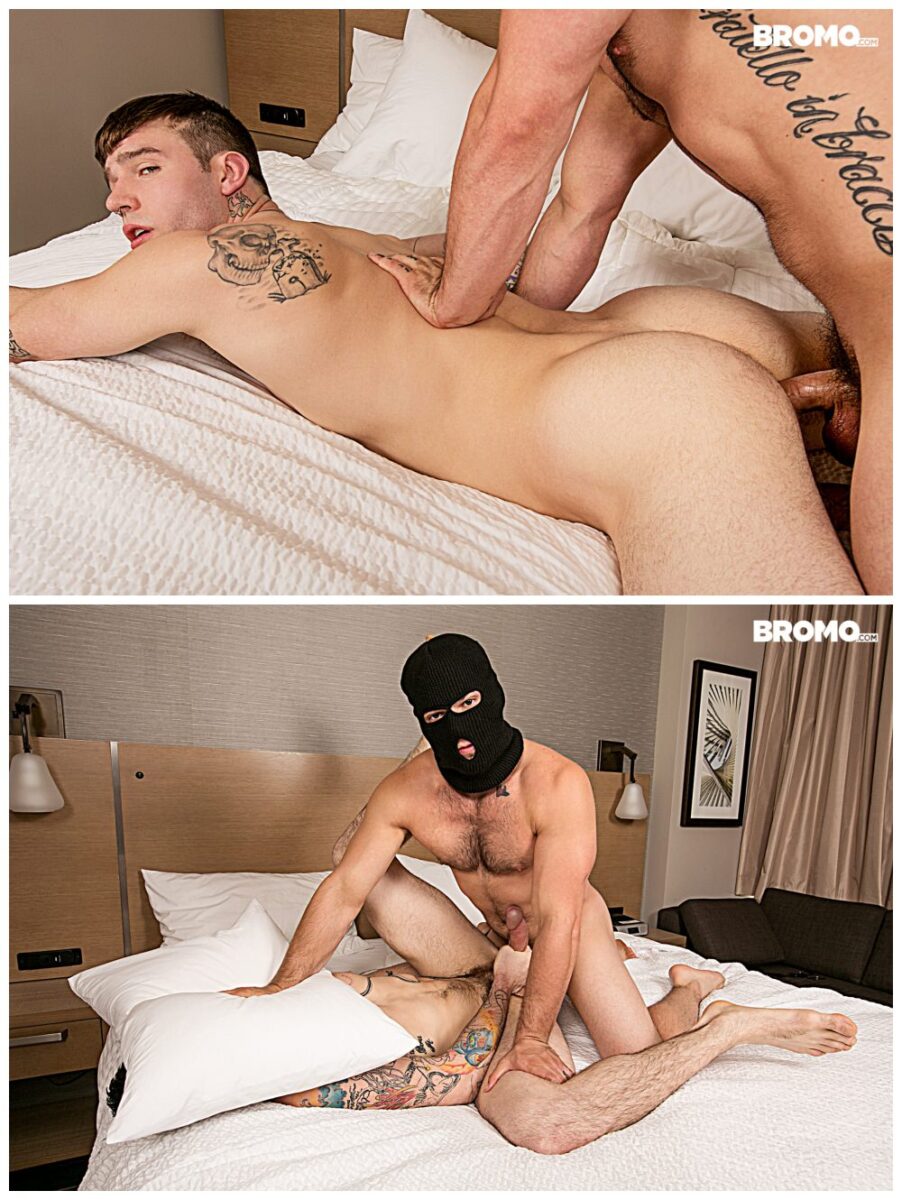 Buck gets his legs and hole spread wide open, his ass plowed deep, his face stuffed into a pillow, and his tight pucker creampied by the masked man who leaves his mark by breeding the bottom bitch. And Buck loves every second of it!