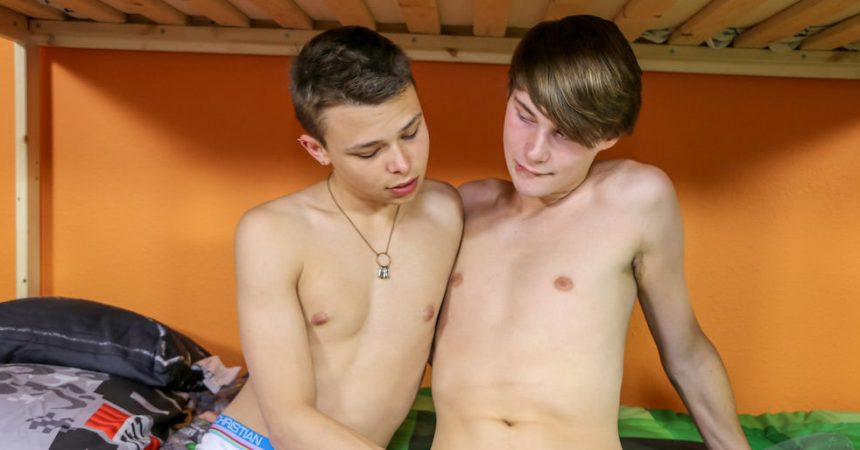 Bryce Fucks Austin BB
Bryce Christiansen fucks Austin Lock bareback in this duo for Bare Twinks.
The twink buddies are having a sleepover and sharing a bunk bed together. Horny boy Bryce soon joins Austin on the bottom bunk and Austin quickly has his hands on Bryce's bulging briefs. The boys pull out their hard boners an drug on each other before Austin gets his lips on Bryce's cock. He sucks off his buddy for a while and then gets his own dick swallowed in return. Bryce flips Austin over and shoves his tongue into the barely legal boy's butt hole.
Bryce rims Austin for a bit, then shoves his raw cock into the twink's tiny butt. He fucks that ass deep and fills it up with every inch of his bare cock. Austin takes it hard from behind as they fuck on the bed and standing up against the bunks. The boys go at it all over the room until Austin decides he wants a go too! He gets Bryce on his back, then slips his bare dick into the boy. Austin fucks his buddy hard, giving just as good as he got. Bryce takes it good and soon lets his young friend pump cum into his ass while his own dick spews jizz all over!