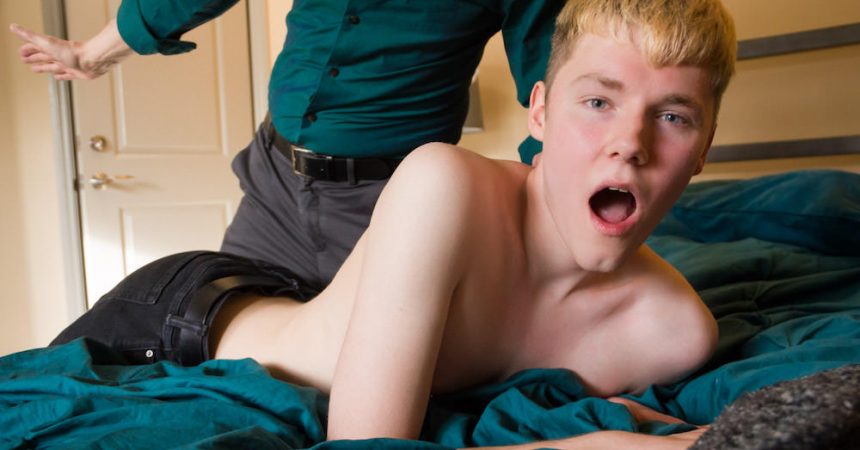 Bryce Foster Gets A Spanking
Jeff Sterne walks into Bryce Fosters bedroom and sees it's a complete mess. The blond twink was supposed to tidy up and hasn't lifted a finger. He decides to punish the twink in thee best way he knows how – a good spanking! Jeff drags Bryce over to the edge of the bed and begins spanking him through his tight jeans. The jeans soon come off though, and Bryce's butt-cheeks become exposed. Jeff continues to slap the boy's butt and turn those cheeks bright red.
Bryce's bare butt gets slapped over and over until he's learned his lesson. "I'm sorry" says Bryce as Jeff's hand lands on the twink's sexy butt once again….
Dick Detective's score: 4/5