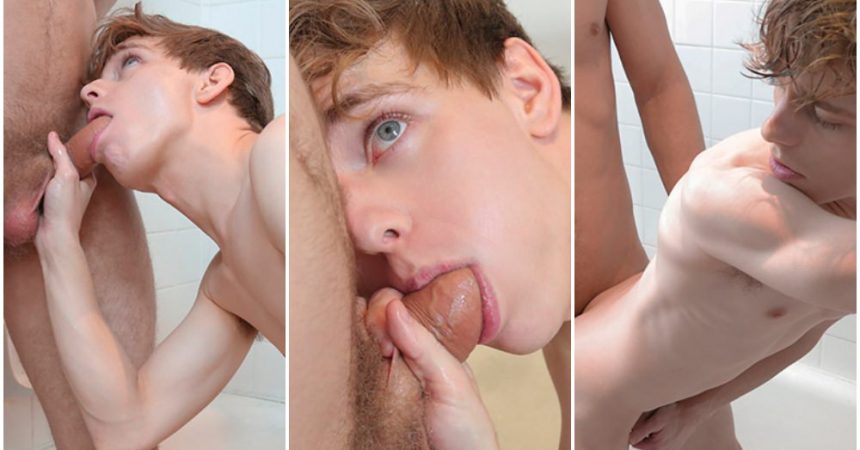 Brother Fucked Bareback In Bathtub
Older brother Alex (only seen in POV) is taking a bath and can't help but tug on his stiff uncut cock. Younger brother Dean walks in and asks if he can join his brother in the tub. He gets in too and Alex asks to see Dean's body, saying it looks good. Dean shows it off, and Alex can't help but touch his brother's tight butt-hole. "Do you wanna help your brother out?" says Alex, holding his hard cock. "Sure!" says Dean who then goes down on that dick and sucks it.
Once he's done swallowing that cock, Dean turns around and takes it up his tight little butt. Alex slides in deep and raw, making his younger brother moan as he pounds his hole. He drills that ass until he's ready to blow, then pulls out to coat his brother's well-fucked hole in their family seed.
Dick Detective's score: 4/5