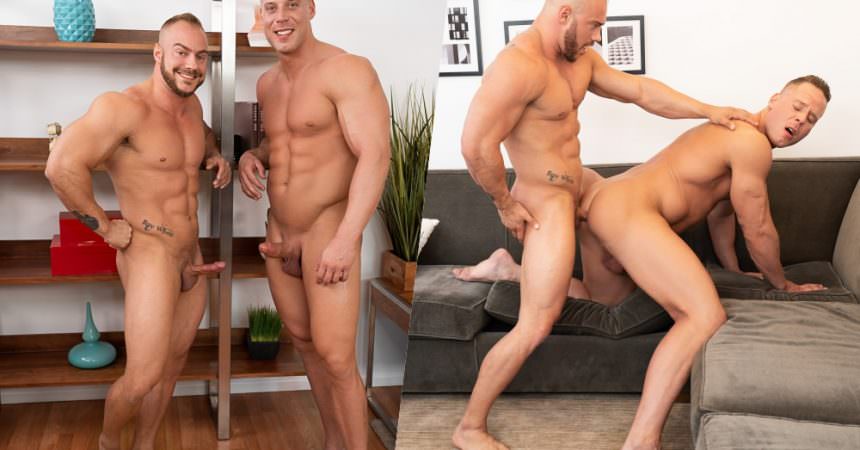 Brock Fucks Jack Bareback
Beefy hunks Brock and Jack have a fun way to decide who's going to top in this scene: "I've decided that we're gonna arm wrestle, and whoever wins two out of three is going to top," says Jack. Both guys seem pretty confident about their chances, and their muscles are just about evenly matched, so it's anyone's game! After three bouts, Brock comes out on top, and he immediately establishes dominance by putting Jack on his knees to suck his throbbing cock. We then see Brock cement his win by ramming his raw rod into Jack's butt. Jack moans with pleasure as he takes Brock's dick in his tight ass until he cums, then Brock sprays a hot load all over Jack's chest. Jack's going to have to challenge Brock to a rematch soon!
Dick Detective's verdict: These two muscly studs are a perfect match, making it a very hot scene from start to finish.