Young and horny twinks Brad Chase and Grayson Lange pair up to fuck one another bareback in this brand new flip-flop duo scene.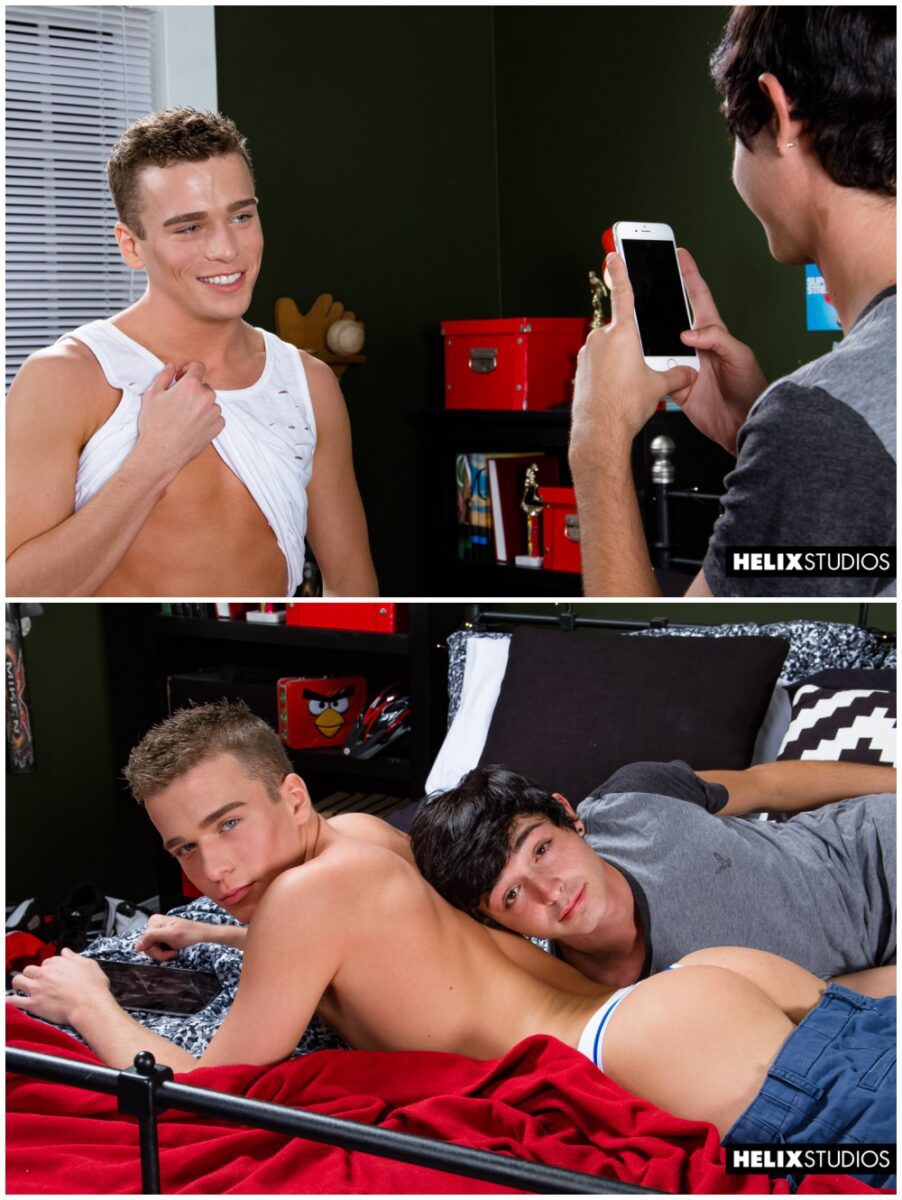 It's not often we get to see either of these two cuties top, and they've both certainly been on the receiving end more than not in recent scenes, so it's a refreshing change to get to see them both doing the fucking in this flip-flop duo.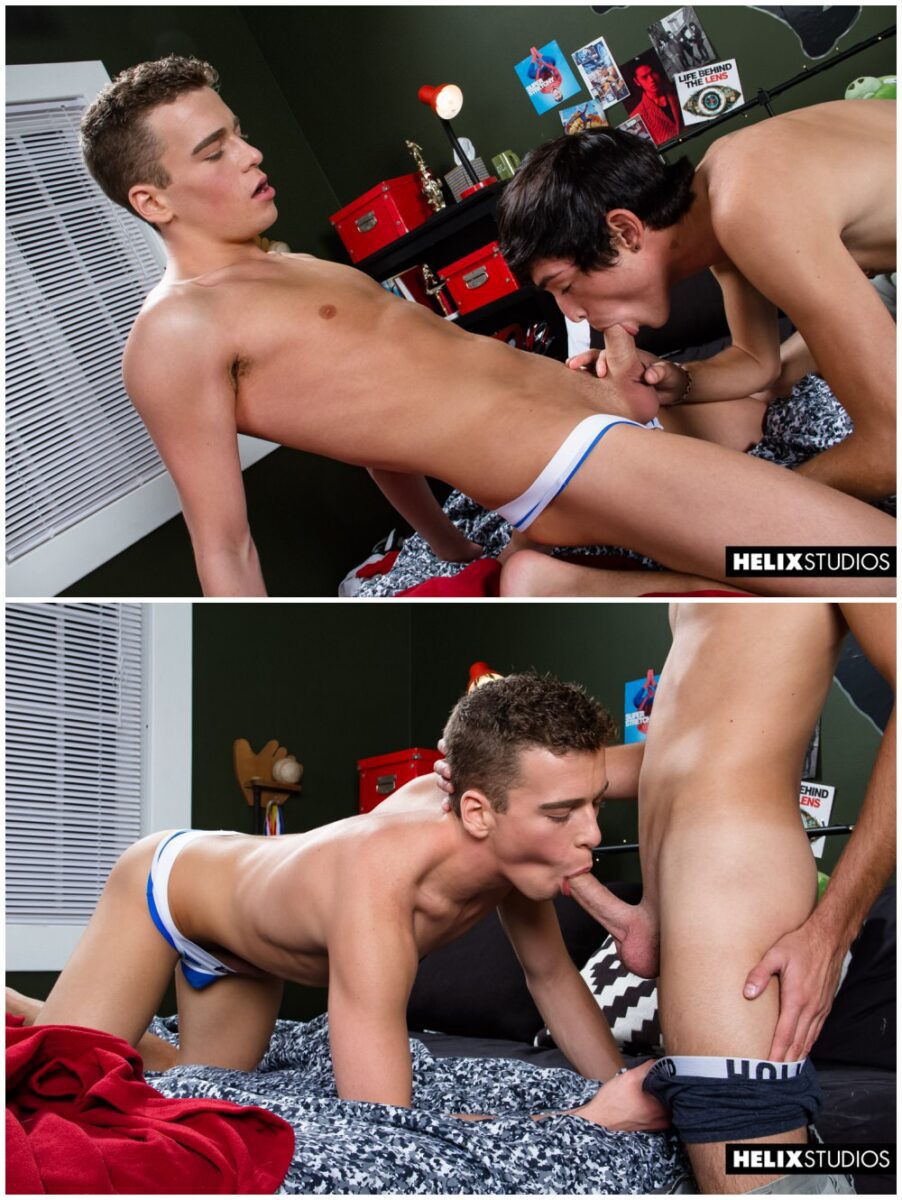 There's some great kissing/cock-sucking/rimming action too of course, and then we move onto the anal with Grayson first to top. He slides his dick into Brad raw and fucks the cutie's smooth ass in a couple of positions. I love how wide Brad opens his legs while Grayson fucks him, giving us a great view of that bare boner pumping in and out.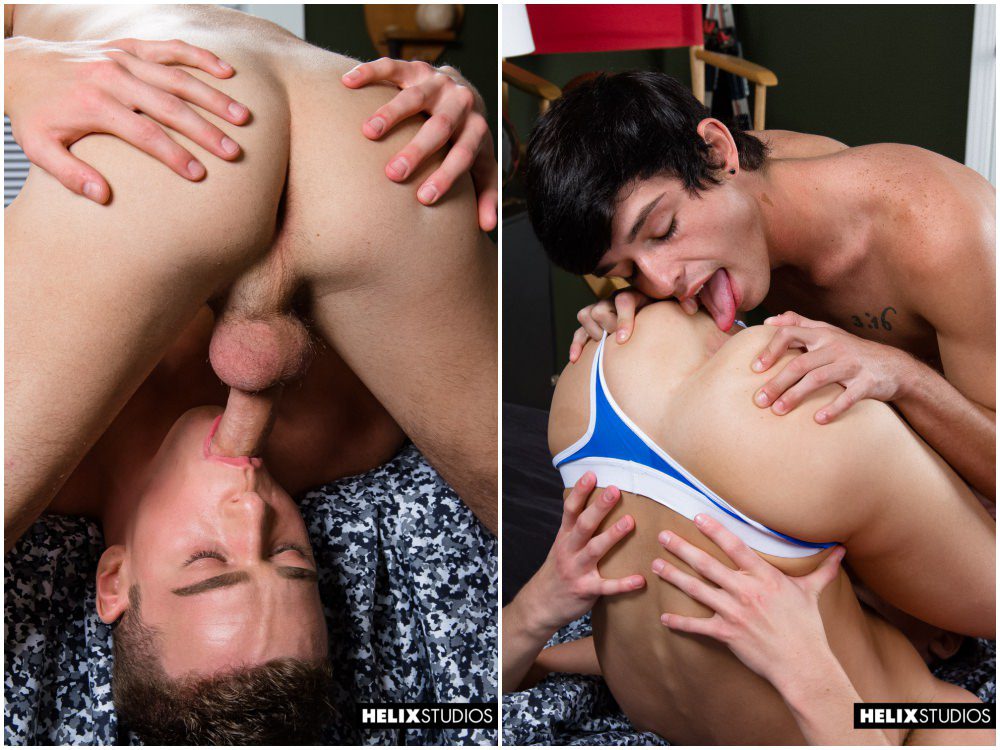 It's then Brad's turn to top, and the boys get into some similar positions again but this time with Brad ramming his raw cock into Grayson's tight little hole.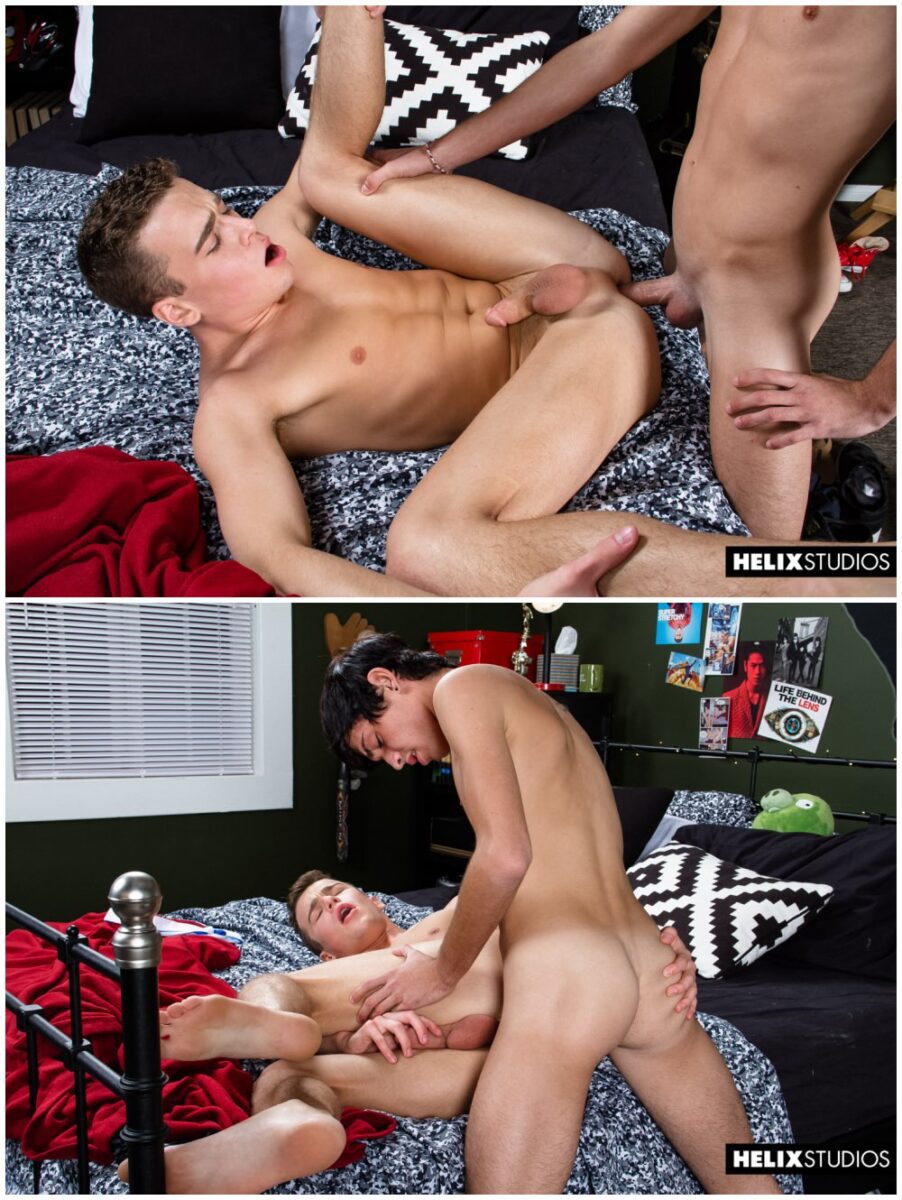 They flip once again before it's all over, so Grayson gets another go on Brad's ass before the boys are both ready to blow their loads. Definitely a nice change seeing these two bottom-boys top!