Big-dicked Blake Mitchell fucks cutie Danny Nelson in this new bareback duo from Helix Studios.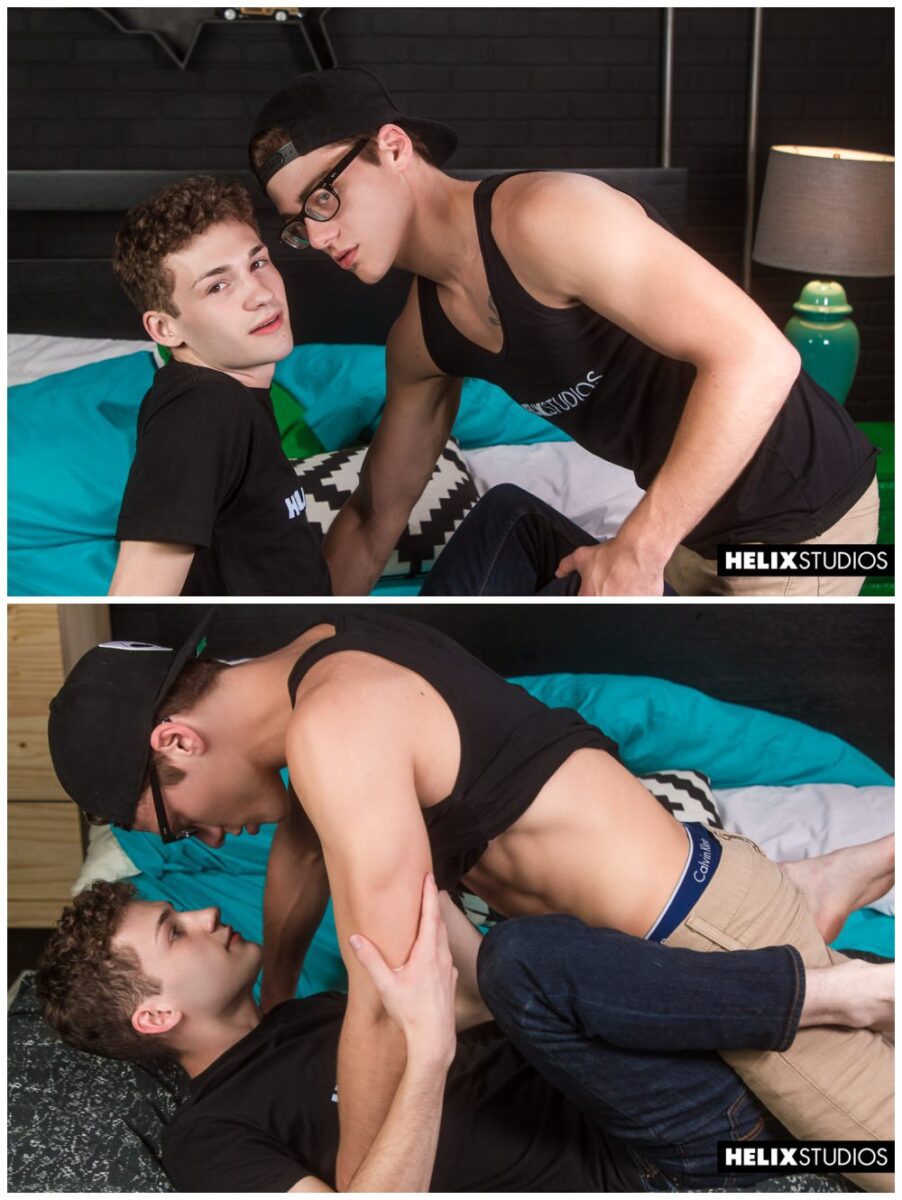 There's a Helix Studios party happening, and all the boys are there! After the party is where the real action happens though, with Blake Mitchell and Danny Nelson heading off together to get it on. The boys strip off and make out on the bed, and Blake soon gets hold of Danny's hard dick. He blows the twink's boner before pulling out his own big whopper and feeding it to him. Danny sucks and swallows all of that huge cock like a pro. It'd be a mouthful for anyone! Once Danny is done slurping on those inches, the cock-hungy bottom boy jumps right onto that raw cock!
Danny slides his smooth pink hole all the way down Blake's lengthy bare fuck-pole. He rides it balls deep, bouncing up and down while we get a great view of the action. Danny's never looked better than riding that huge bareback dick! We then get to see Blake pound Danny's ass in a couple more positions, one with the twink on his back and one doggy style. We get lots of extreme close-up's of Blake's boner pumping in and out of Danny. We also get a great view of the creampie action too as Blake unloads all over Danny's hole, leaving it coated in his cum!
Watch the trailer below