blake mitchell, Casey tanner, and max carter team up for this smoking hot new bareback threeway scene from helix studios!
There's quite a fun opening to this scene, with blake recounting his first time with another guy and Casey suddenly interrupting with "A first time scene? Boring!", then transporting them onto the beach in their lifeguards outfits from their recent beach scenes. Max Carter then appears, but he's bored of filming beach scenes, so they're all transported to 'Helix Academy' wearing their school uniforms instead. But Casey complains that he's done that before, and asks can't they just simply be three dudes making out on a bed? So, once again they're transported, this time to a bed with all three of them making out…. The boys are here to stay!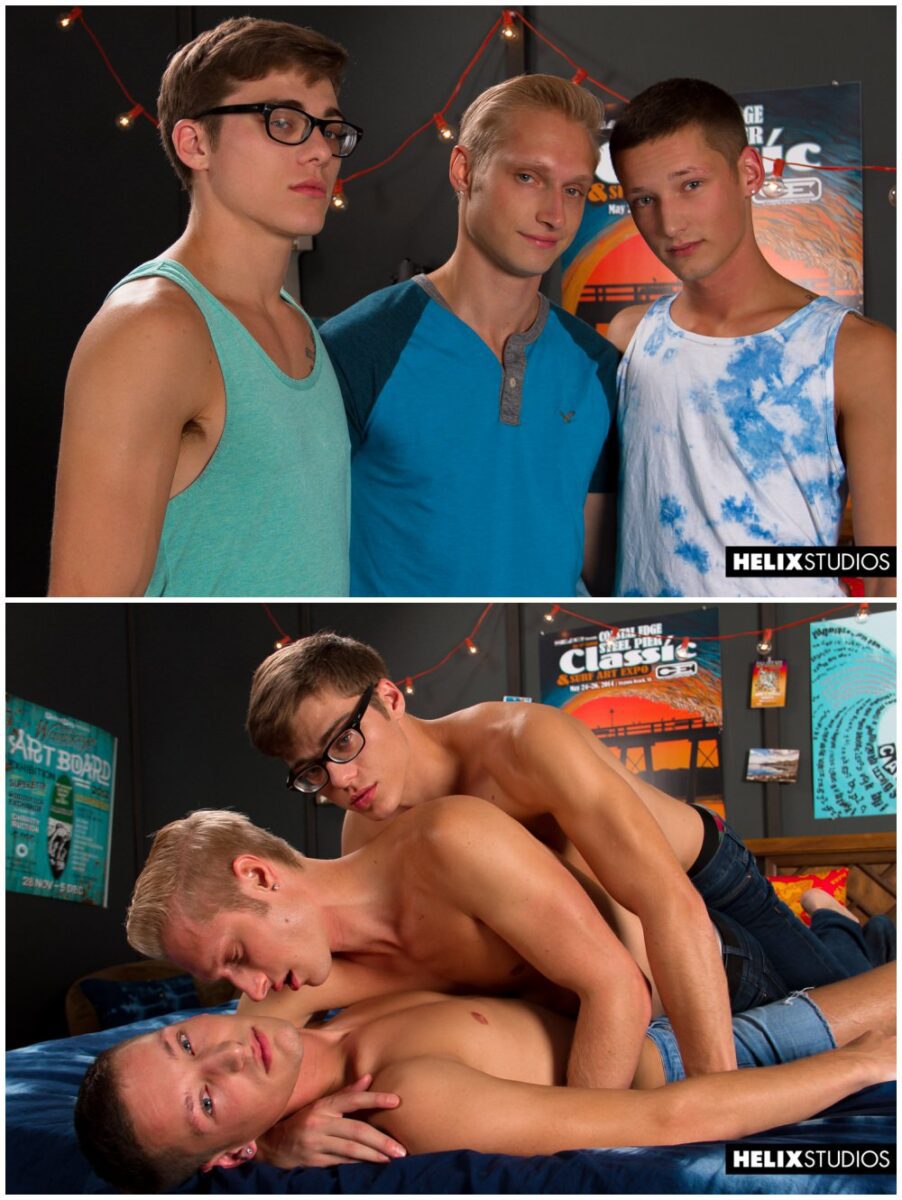 Blake, Casey, and Max soon get naked and Casey jumps into action sucking on both the other guys big dick's in quick succession. Max and Casey then suck on Blake's huge boner together at the same time before they jump into some spit-roast action with Max face-fuckign Casey as Blake eats out his super-smooth ass.
Blake then slides his big raw cock into Casey's tight hole and fucks him hard from behind before they all switch and Max rides Blake's dick balls deep while Casey blows him. They then move onto a smoking hot bareback threeway fuck train with Max in the middle, fucking Casey's hole as Blake pounds his from behind. It all ends in some amazing creampie and cum-in-ass breeding action from the three horny boys, making this one of the hottest (and funnest!) threesome scenes ever from Helix Studios.