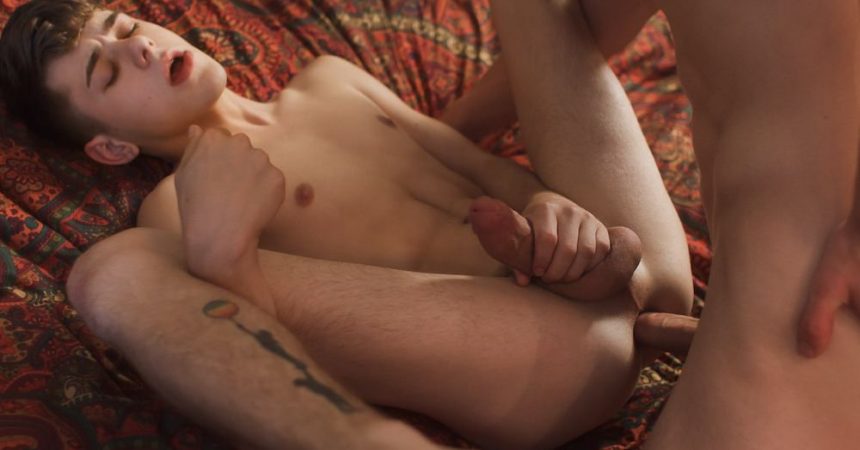 Blake Bangs Joey Bareback
The story starts with Joey and Blake arriving home after a night out. Joey had confessed to cheating on Blake, but Blake has no intention of breaking up. He demands that Joey get undressed, then makes Joey go down on his knees in front of him. Blake is dominant as he forces Joey's head down onto his big uncut dick and makes the boy blow him. He then gets Joey flat on the bed and begins fingering the boy's butt-hole. We get some nice close-ups of him ramming two fingers deep inside.
When he's done fingering that ass, Blake rams his big bare dick all the way inside of it. He fucks Joey good and hard, pulling all the way out and then ramming all the way back in again. We then see Joey mount Blake and ride him before Blake lays Joey on his back and pounds his hole some more. Blake pulls out, and he and Joey both cum at the same time, leaving Joey's stomach splattered in two loads of hot jizz.
Dick Detective's score: 4/5