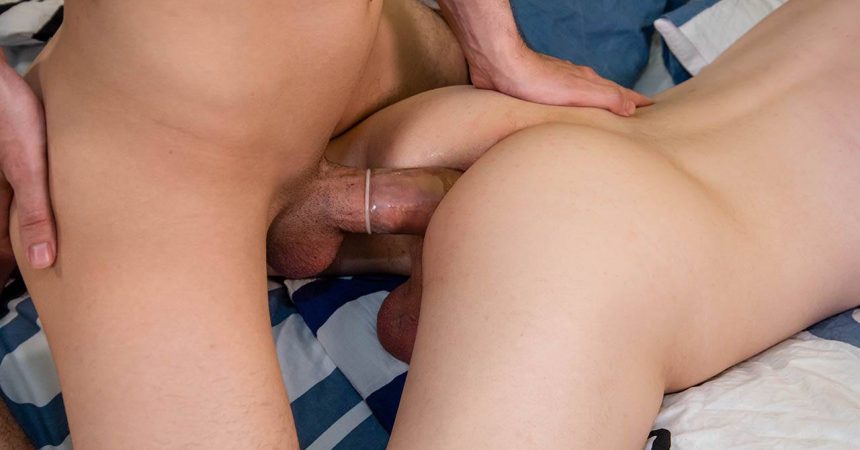 A Big Uncut Cock For Celian
The scene starts out with the boys passionately kissing in the bedroom before making their way to the bed. They quickly undress, and Celian soon comes face-to-face with Jules' huge uncut cock. He doesn't hesitate to get his lips and tongue around that big dick and does his best to suck on as much of it as he can. Celian then gets his own dick sucked in return as the boys get into a 69 position and blow each other at the same time. Still in the same position, Jules gives Celian's tight butt-hole a good rimming and fingering to prepare it for his big boner.
Jules then squeezes that thick lengthy schlong of his into Celian's tight back passage and proceeds to fuck the twink from behind. It's amazing that his dick actually fits inside Celian's ass! After lots of doggy style fucking, Celian flips over onto his back and takes a missionary style pounding from Jules. For the finish, Jules pulls out and squirts his seed all over Celian's balls. He then licks up that cum and plants a sloppy kiss on Celian's lips!
Dick Detective's score: 4.5/5