HARD BRIT LADS
This scene should be titled "Hard Big Dicked Brit Lads" since both of the stars here, Luke Desmond and Robbie Falcon, both have massive fuckpoles! Luke Desmod has the longer of the two with his thick, 9-inch beast, but Robbie's dick is equally as thick and looks just as impressive!
The two Brit lads start off on the sofa together touching each other through their sweatpants, before revealing two enormous bulges in their undies. It's clear to see that both these lads are in for a treat, and once the undies are off there's certainly no disappointment. Their two huge cocks are rock hard, and they jerk each other off for a while before getting down to some seriously hot oral action!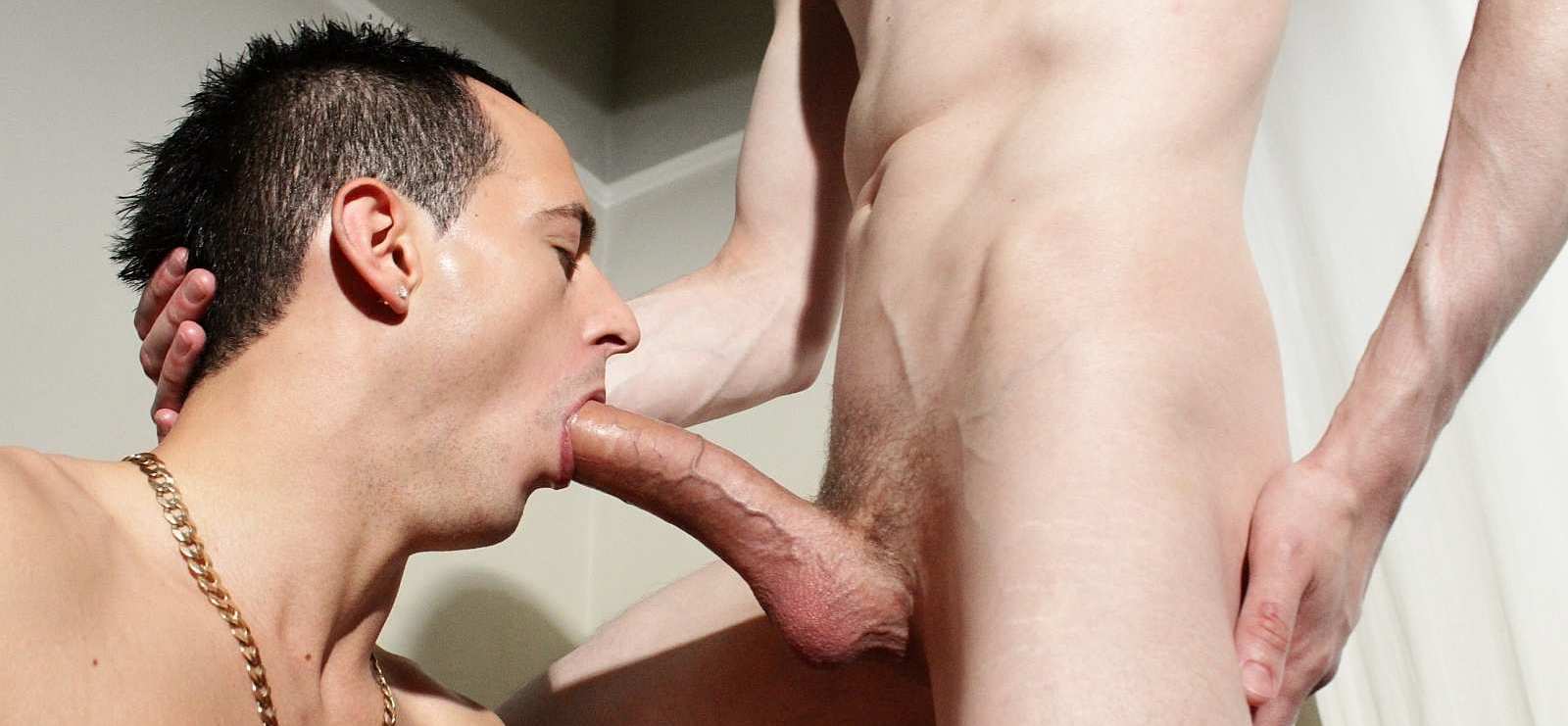 Luke is barely able to get his mouth around Robbie's rock-hard shaft, but he has a damn good time licking and sucking what he can. Robbie faces the same problem when he gets to work on blowing Luke, but he impressively manages to get over half of that beautiful, massive pole down his throat. They suck each other off for a while longer before Robbie lays on his back allowing Luke access to his smooth, shaved hole for some hot tongue action.
Once Robbie's ass is nice and wet, he's ready to sit on Luke's huge fuckpole, and slides his stretched hole all the way down onto it. It takes a little while to get going, but soon Luke is ramming his dick hard and fast into Robbie!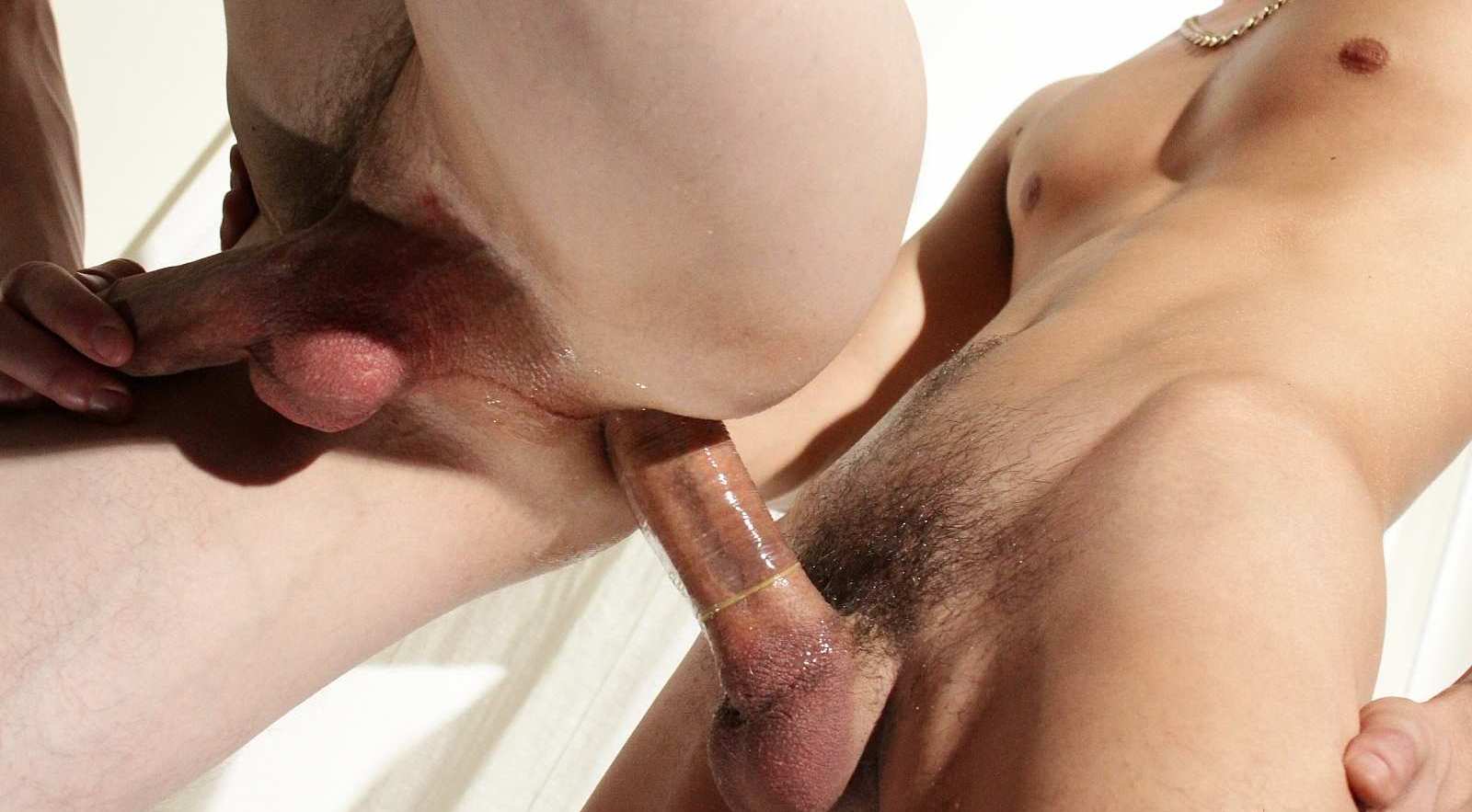 After some hot doggy-style fucking, the lads then swap over and Luke gets to feel Robbie's meaty cock deep inside his ass. Luke lays on his back, while Robbie's thick shaft slides all the way in and out, massaging the insides of his asshole. The fucking starts off nice and slow, but after a while Robbie really gets to work on Luke's ass, and it's enough to make him cum – shooting his hot load all over himself with Robbie's dick still buried deep inside him.
Shortly after, Robbie empties his balls all over Luke's face, pumping  jizz out all over his lips. It's a great, sticky end to this massive dicked scene!