Tall and handsome, and pretty hung too, Benjamin Dunn is one of the newest stars on the Staxus site. You know, I can normally tell these days when a new boy is going to get all the guys jerking and demanding more, and Benjamin has proven me right once again.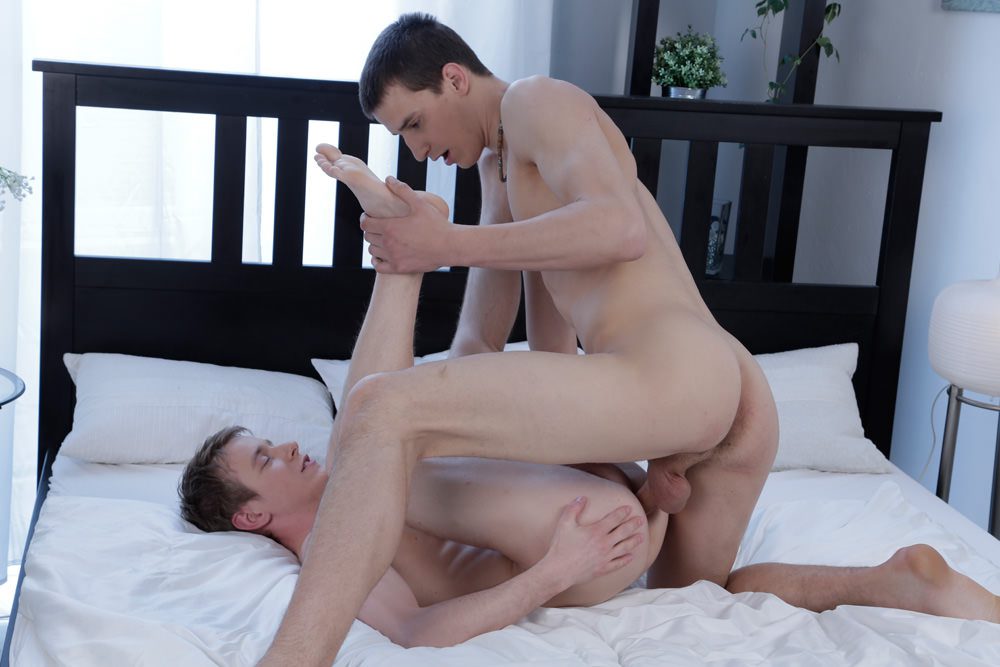 He's not just gorgeous, he knows how to deliver that big dick to a boys arse and get them both cumming hard and messy too, and it's lucky Milan Sharp playing the role of the bottom boy for him in this intense scene.
If you've never had the chance to see versatile boy Milan in action before, then I think you'll be impressed. They already have a lot of real greedy boys on the site, but Milan is one of the horniest to watch in my opinion. It's like he's not even acting in his videos (yes, some boys do act!) and he's a real natural when it comes to getting off on camera.
Of course, it's not exactly hard to be so convincing when you have a guy like Benjamin Dunn sharing his cock with you.
The proof is in the pudding, as they say, and the pudding is some messy cum loads erupting out of both by the end of this one. If you're not joining in and unloading your nuts too, then perhaps start considering just how gay you are!