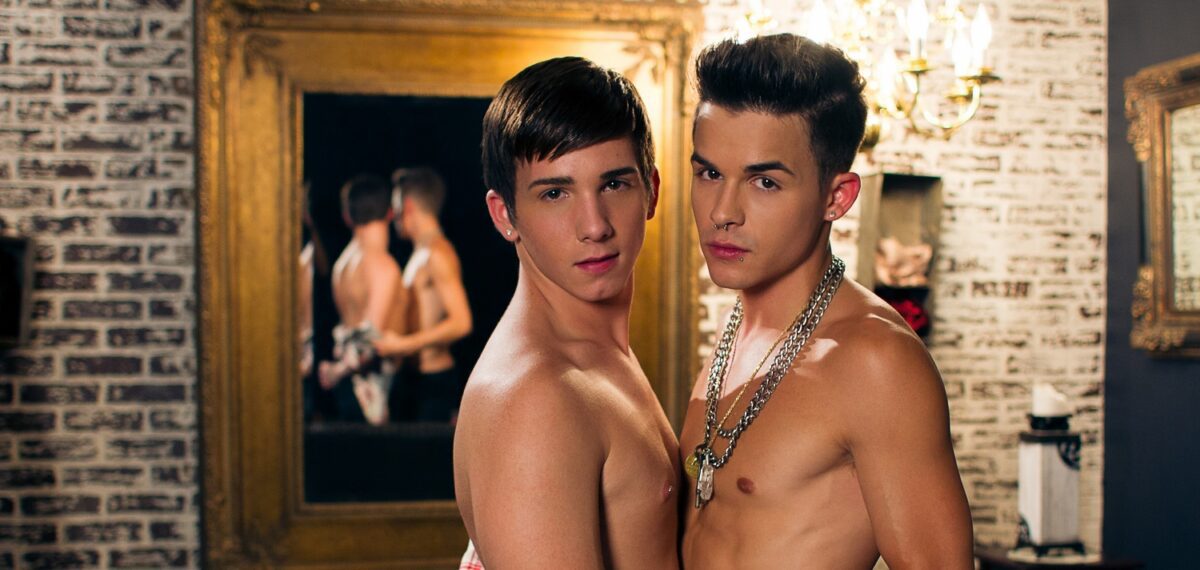 Helix Studios and Andy Taylor have done it again – an outstandingly beautiful, sexy, passionate and HOT video in the form of the brand new "Sex Boutique" scene just released this week. Much like the fan-favorite and highly praised "Sex En Rouge" scene that also starred Andy Taylor, this scene features an air of intrigue, mystery, and eroticism unlike the usual offerings. Right from the start Andy Taylor, who is looking incredibly stunning, turns on his lustful magic as he approaches the waiting Caleb Reece. You don't need to wait for the passion to build up here, it's right there from the moment they touch and feel and kiss each other, all with a sense of pure heart-pounding desire. You can feel that they want each other. They soon shift into a raw, lustful sexual energy as they lick and suck each other's rock-hard dicks, before moving on to the intense and insanely hot fucking.
The positions they get into, such as Caleb expertly riding Andy's beautiful bone, and the camera angles we see all seem to frame the fucking in an artistic yet incredibly horny way. Much like the whole video actually – it has a visually appealing feel that you can appreciate at the same time as it giving you a rock-solid boner!
Click here to watch "Sex Boutique".
Click here to go to Helix Studios.