Beautiful young twink Bastian Hart has starred in a couple of new Helix Studios videos this month, and I for one am seriously happy to see him back. That cute face, those big blue eyes, that smooth body… and that absolutely amazing bubble butt! Whenever I get a glimpse of Bastian's ample ass I literally can't take my eyes off it. So round and plump and smooth and just begging to be fucked! I'd imagine if you were fucking him, it'd feel like you were slapping into two really smooth, plump, comfy pillows. Just the right amount of give as your dick thrusts deep into that smooth tight hole. Okay, maybe I've given this too much thought, but I can definitely say Bastian has the best butt of any of the Helix boys in my eyes. And considering how much I adore Ian Levine's ass, that's saying a LOT!
In the first of his most recent videos, Bastian's butt gets a deep and hard pounding from blond boy Max Carter. It's a smoking hot scene, which you can watch here, and we get some amazing shots of that beautiful butt sliding up and down Max's huge pole.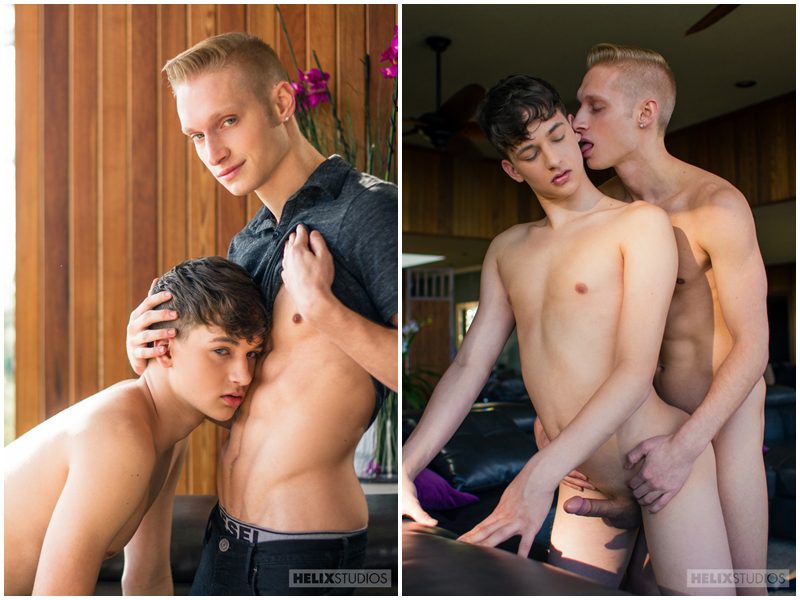 Bastian then gets to hook up with Kody Knight in the most recent video, expertly sucking Kody's big dick with his soft twinky lips before that peachy ass gets a good pounding in some hot positions. Visit Helix Studios here to watch this video and see that ass in action!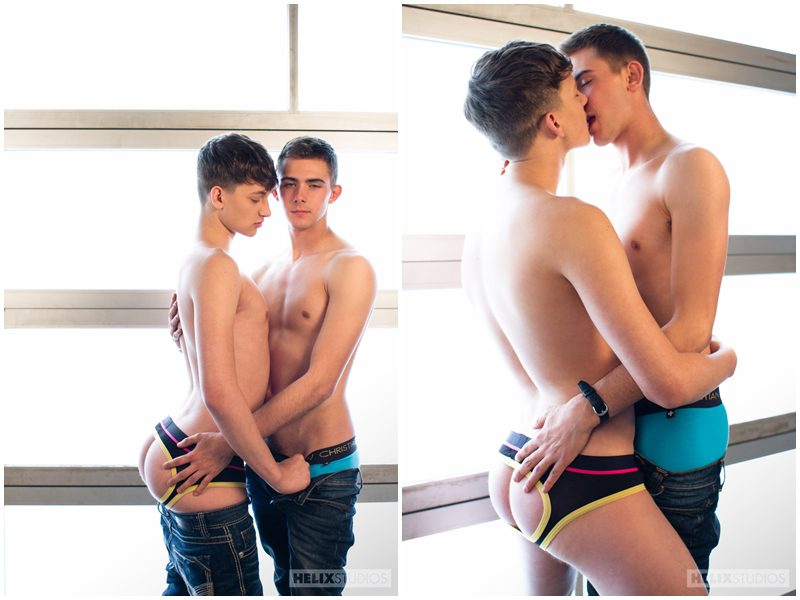 I for one can't get enough of Bastian's butt and hope we see more of him very, very soon.