Tim Law is being a bad boy in this latest Staxus video, he's spray painting graffiti on some public urinals when the security guard catches him. Blond Boris Orla decides that it'd be more fun to get his big dick serviced than to arrest this punk and run him into the station.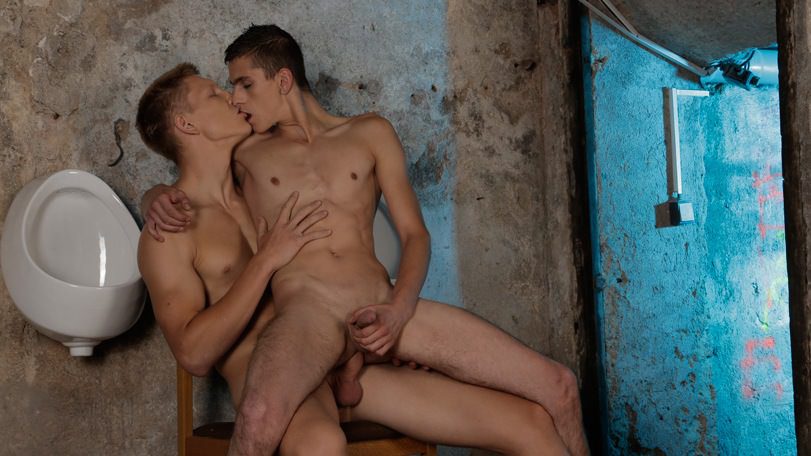 Boris pushes Tim to his knees and hauls his meaty cock out of his uniformed pants and force feeds it to this young lad. Boris is rough with Tim, he hooks his nightstick around the boy's neck and rams his mouth on his fat dick. Boris only gives this young miscreant a break when he wants a taste of the boy's dick and asshole.
Boris pushes Tim over a urinal and rams his big dick inside Tim's spit-lubed hole and drills him against the wall. Conveniently a chair appears in the public rest room so Boris can sit down and Tim can ride his dick. (I love porn videos flubs.) Then Boris lies his uniform on the floor and lies this punk boy down and drills his ass until this graffiti artist paints his leg with cum. Then Boris gives him a few more minutes of ass pumping before creaming all over Tim's well-fucked hole.