The next time you need some work doing around the house, you might start thinking about this scene on the Staxus site. Okay, now you're thinking about what you might need to get done, and how you can be assured of getting some hot young guys like these, right? lol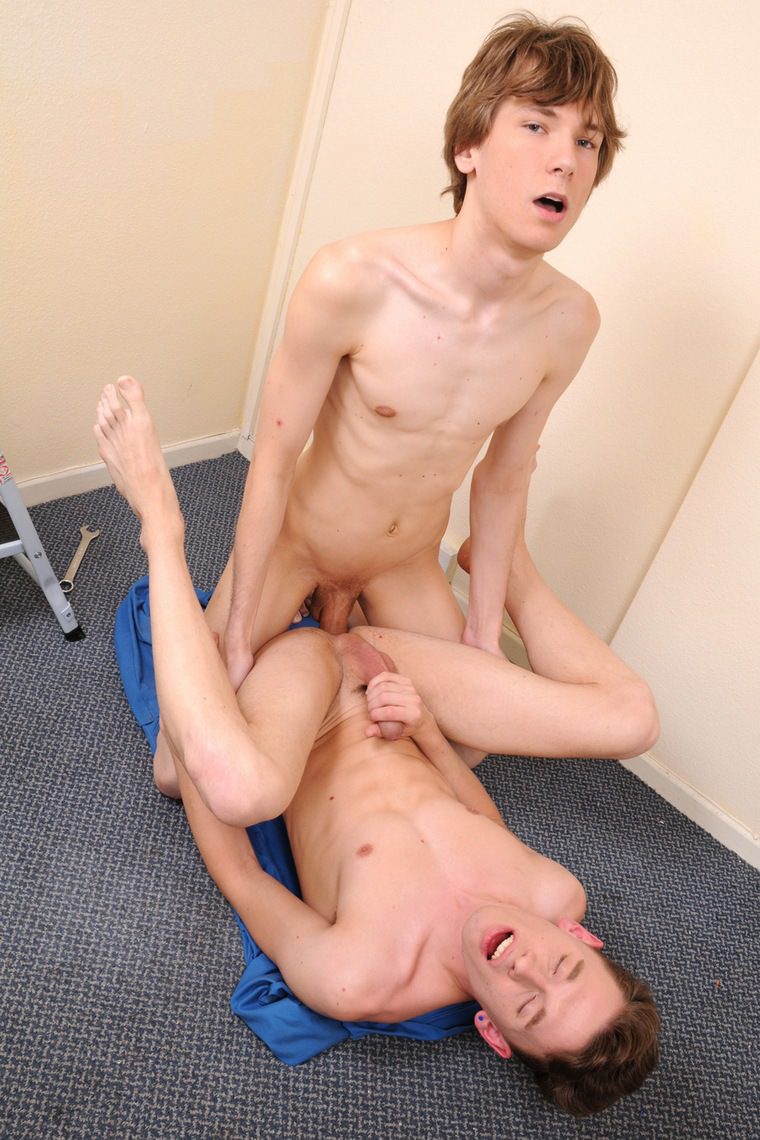 Okay, who are we kidding, you're not gonna get some hot twink boys in overalls turning up, you're gonna have some sweaty bear or biker looking dude. Not that it's a bad thing, but I guess it depends what you're into.
I wouldn't be turning down either of these bareback twink boys if I had the chance to share some dick with them.
Ethan White has to be one of the most popular boys on the site these days, but is that so surprising with his cute face and that smooth bod? And check out his big uncut cock too.
It certainly seems that he's popular with Oscar in this scene.
Roles are a little reversed for this one, and it leads to a great fuck. I think Ethan has traditionally been the bottom boy before, but when Oscar's arse is in need of some fucking he's giving it up and riding one those impressive inches to a cum squirting climax.