If there's a good reason the Boys Scout shouldn't let gay guys join the troop, this video from Bareback Twinks would be one of them. The troop leader is using Billy London to demonstrated some knotting skills so the boys can earn one of their merit badges. Tanner Sharp and Jason Valencia decide that they want to earn a merit badge in spit roast fucking, so with Billy tied up and helpless, they get t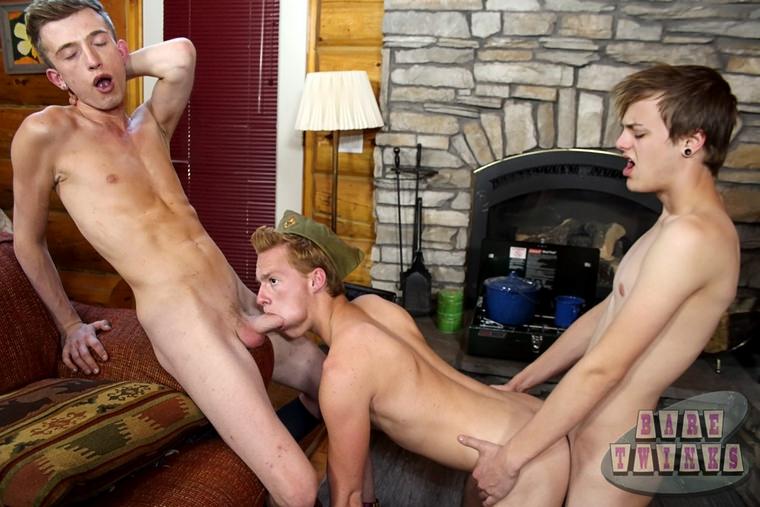 Standing naked on either side of Billy, the blond demonstrates that he's doesn't need any instruction in dick sucking. He easily swallows and deep throats both of their big dicks. Then while he's feasting on Tanner's hard-on, Jason kneels behind Billy and fucks his ass.
I quite enjoyed watching Billy sucking Tanner Sharp's cock – it's big and meaty and Billy sure can't get enough of it. He only takes it out of his mouth long enough to moan and groan with how good Jason's dick is feeling plunging his hole. They move Billy to the couch so Tanner can take his turn inside the boy's ass and Jason continues feeding his throat. Jason's dick has a wicked downward curve – no wonder Billy was groaning so much – and it slides perfectly inside Billy's mouth. Did these three boy scouts earn their merit badge? Head over the Bareback Twinks and judge for yourself.