Blond boys nick simpson and carmen delano might look cute and innocent, especially dressed in their colorful onesies, but they're far from it!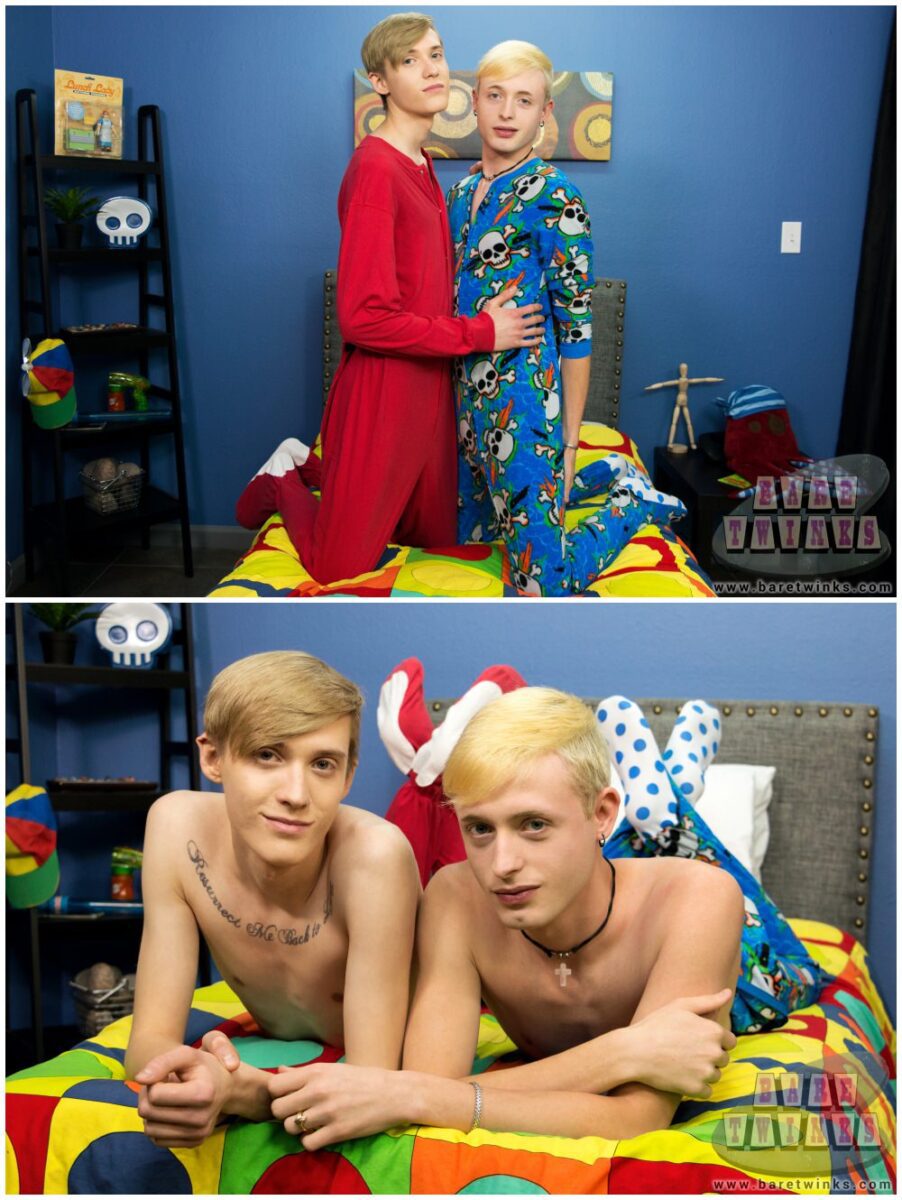 After making out on the bed together, the horny pair are quick to open up those onesies and get to work sucking on one another's raging boners. Certainly not the actions of an innocent pair of boys! They then take it to the next level, and with both boys now fully naked Nick shoves his dick into Carmen's ass bareback and fucks that tight hole good and hard. The inked twink loves ramming his raw cock into the bottom boy's ass, and Carmen loves every deep thrust of Nick's cock filling up his hole.
After a smoking hot pile-drive position, Nick then squirts out his load into Carmen's open hole and proceeds to fuck the cum back inside, breeding the blond boy and making him blow his load too!