Colby Jansen fucks Jack Hunter in the backseat of his car in this new duo scene from MEN. Classy!
Sex in cars probably isn't for everyone. Getting it on in the backseat is synonymous with horny teens, prostitutes, and sleazy rendezvous. Perhaps it's because there's no comfort involved, just lustful convenience. But can it be sexy?
In this instance, Colby plays a married man looking for some man-on-man action on the side, so the car is a safe and secret place for him to get it on with sexy young hunk Jack.
The pair share some lustful kissing in the car and eagerly whip out their rock hard dicks. Jack goes down on Colby's stiff meat, sucking off the bearded beefcake before he's bent over between the seats with his beautiful butt placed firmly in Colby's face. After getting his ass eaten out, Jack then slides his cock-hungry hole down onto Colby's waiting cock and rides him balls deep, bouncing up and down as much as he can in the backseat of the car.
One problem with sex in cars is that there's not a lot of room for maneuvering and different positions, but Jack manages to get into some decent ones and get his ass filled full of dick from a good few angles. Colby drills Jack's back passage hard, pounding the stud until he's ready to lose his load and finally get the secret man-sex he craved.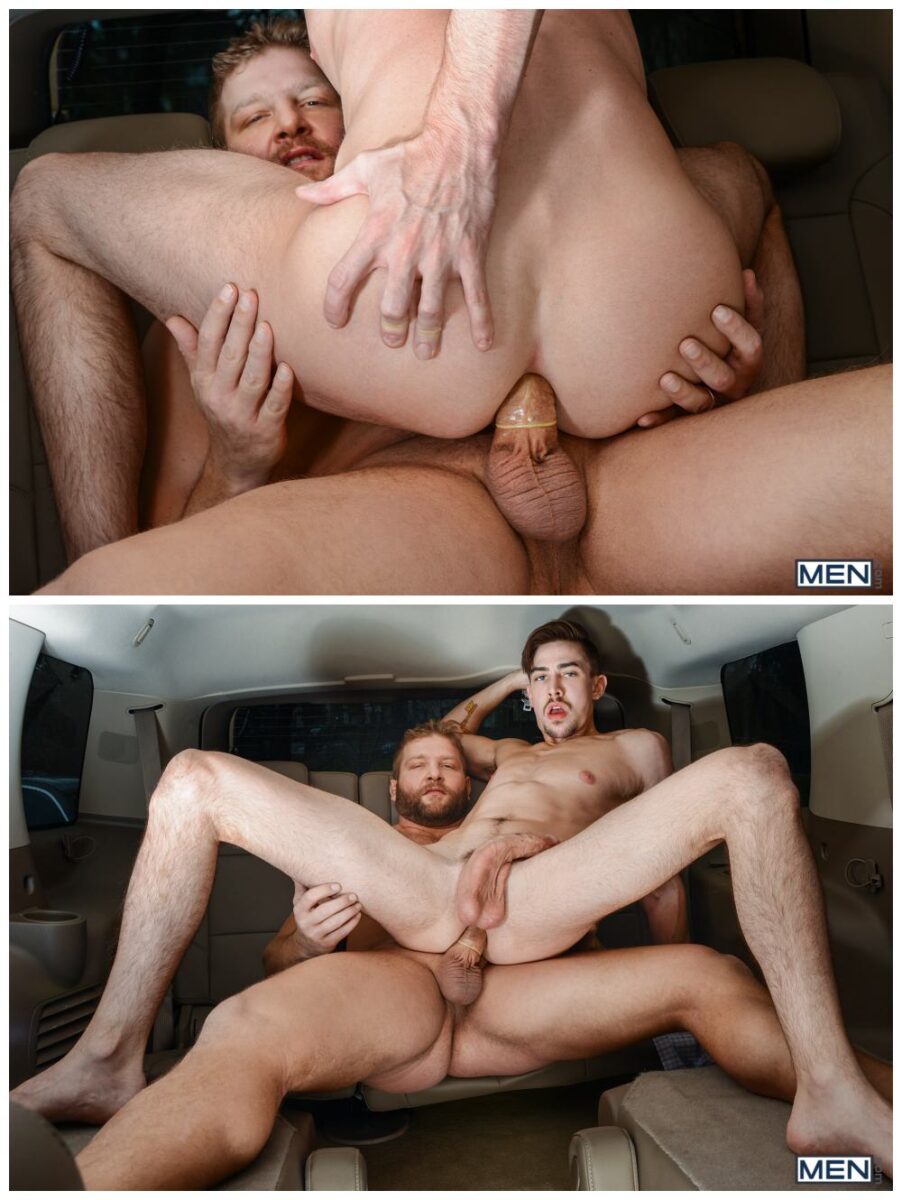 While the situation in this porn scene leans more towards the sleazy side (married man cheating and having secret gay sex), I'd have to say that they made the whole sex in cars thing pretty damn sexy in this scene. But then, this is more of a fantasy being presented here.
What do you think about back-seat sex? Sleazy or sexy?